---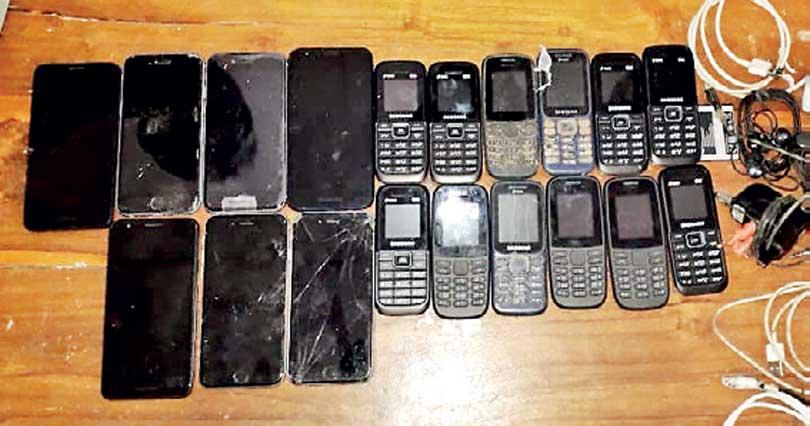 By Sheain Fernandopulle
Nineteen mobile phones buried at the Colombo Remand Prison premises were unearthed yesterday, Prisons Commissioner and spokesman Chandana Ekanayake said.
He said the phones were believed to have been buried some time back and added however, some of them were suited for usage.

The phones were found following information received by the Chief Jailor.

Similar cases were reported on several occasions in the prison where phones, sim cards and batteries were recovered.

There have also been incidents where illegal items including mobile phones, drugs were thrown over the wall of the prison.

In order to curb these activities the Prison Department has decided to set up a 15-foot fence over the wall.
The Prison Department has decided to set up a 15-foot fence over the wall