---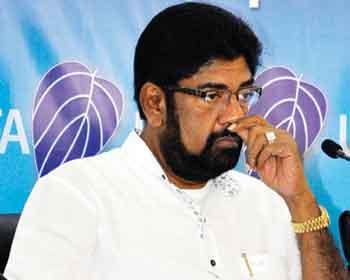 By Sandun A Jayasekera
Sri Lanka has placed a purchase order for 1.5 million doses of the Sputnik V vaccine from Russia's Gland Pharma and the consignment will be used to inoculate 750,000 persons from the Central Province, Cabinet spokesman cum Mass Media Minister Keheliya Rambukwella said yesterday.
He told the weekly Cabinet news briefing that two different vaccines will not be used to jab first and second doses but both are administered from the same brand of the vaccine.

In response to a journalist, he said Sri Lanka has not made a request from China to supply the Sinovac vaccine as it is yet to be approved by the WHO and National Medicines Regulatory Authority (NMRA).

"Sri Lanka has inoculated about half of its people who are in the priority list. Our next target is journalists and Grama Niladaris and school teachers. I believe they could be vaccinated in the next few months," Minister Rambukwella added.