---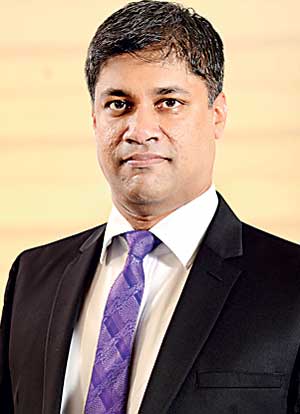 First Capital Holdings PLC recorded a consolidated profit after tax of Rs.176 million for the quarter ended June 30, 2015.

Consequent to the policy rate reductions in April 2015 the company's structuring and placement arm First Capital Limited, which specialises in mobilised listed debentures, asset backed securitisations and commercial papers, successfully generated a fee income of Rs.27 million during the period under review (2014/15 – Rs.13 million). While the group's primary dealer First Capital Treasuries Limited realised a trading gain of Rs.77 million for the quarter, capitalising on prevailing market conditions.

"While we are pleased with our performance to date, we seek to transform the prevailing macro-economic factors to our favour. The group will continue to build on the current growth momentum across all its subsidiary businesses while expanding on corporate advisory and broader investment banking services," said Chief Executive Officer Dilshan Wirasekara, highlighting the group's vision of becoming Sri Lanka's leading investment bank and its performance thus far.

Meanwhile, during the first half of the financial year 2015/16, the group's wealth management and unit trust, First Capital Asset Management Limited, reflected a growth of Rs.2.9 billion, increasing the division's total assets under management to Rs.7.1 billion. With a return of 13.13 percent for the year ended June 30, 2015, First Capital Wealth Fund continuing its steady performance.

Consistent with the mixed performance of the Colombo Stock Market, as foreign participants exited the market due to political uncertainty the stockbroking division First Capital Equities (Private) Limited saw lower trading volumes resulting in lower broking income.

Furthermore, the company divested its 25 percent stake in Orient Finance PLC resulting in a capital gain of Rs.27.5 million for the quarter. The investment realized a total gain of Rs.260.8 million, including gains recorded in the previous financial year amounting to Rs.233.3 million.

"The group will continue to engage actively with its customers and use the leadership position and reputation it has established in the marketplace to broaden the scope of its fee-based operations. Whilst primary dealer income will continue to be the strongest component of profits in the short term, it is our expectation that fee income will grow to be a meaningful contributor in the years ahead," concluded Wirasekara.

First Capital Holdings PLC comprises of First Capital Treasuries Limited, First Capital Asset Management Limited, First Capital Equities (Private) Limited, First Capital Markets Limited and First Capital Limited. The company's Board of Directors comprises of Manjula Mathews - Executive Chairperson, Dinesh Schaffter - Managing Director, Eardley Perera, Minette Perera, Nishan Fernando and Chandana de Silva as Independent Directors.

---
---
Add comment

Comments will be edited (grammar, spelling and slang) and authorized at the discretion of Daily Mirror online. The website also has the right not to publish selected comments.

---