---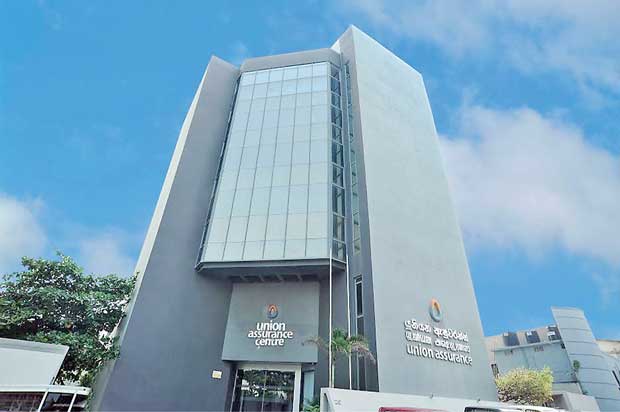 Union Assurance PLC increased its December quarter net profit by 34 percent to Rs.1.12 billion largely supported by the growth in gross premium incomes and investments incomes, which rose sharply against the corresponding period last year, the financial results released to the Colombo Stock Exchange showed.
The earnings per share was Rs.19.05 from Rs.14.27 a year ago.
The gross written premiums (GWPs) rose by 15 percent year-on-year (YoY) to Rs.2.26 billion while the net investment income rose by a strong 33 percent YoY to Rs.849.3 million.
The company paid Rs.416.5 million worth of benefits and claims during the quarter, which is 13 percent higher than the corresponding quarter a year ago.
Meanwhile, for the financial year ended December 31, 2016, Union Assurance reported a net profit of Rs.1.31 billion or Rs.22.27 a share, which the company said was a 17 percent increase barring the Rs.1.22 billion gain made on the sale of its general insurance subsidiary in early 2015. Upon regulatory-driven segregation of the business into life and non-life, Union Assurance sold 78 percent of its general insurance subsidiary for a consideration of Rs.3.66 billion to Fairfax Asia Limited, which resulted in a capital gain of Rs.1.22 billion.
The company in 2015 made a net profit of Rs.2.35 billion inclusive of the said one-off gain.
The gross written premiums rose by 19 percent YoY to Rs.8.3 billion, while the net investment income grew by 15 YoY percent to Rs.3.0 billion.
For the year, the net benefits and claims paid by the company was Rs.1.52 billion, up just 5.0 percent YoY percent.
"As at December 31, 2016, Union Assurance's life fund stood at Rs.30 billion with a healthy capital adequacy ratio indicating the financial strength of the business," the company said in a statement.
As of December 31, 2016, John Keells Holdings PLC held a 86.51 percent stake in Union Assurance while Whittall Boustead Limited held 7.40 percent being the second largest shareholder.
Sri Lanka's life insurance industry is at a nascent stage with the penetration level still remaining slightly less than 1.0 percent of gross domestic product (GDP).
The goings could get tough for the industry with the squeezing disposable incomes with higher inflation and taxes this year.