---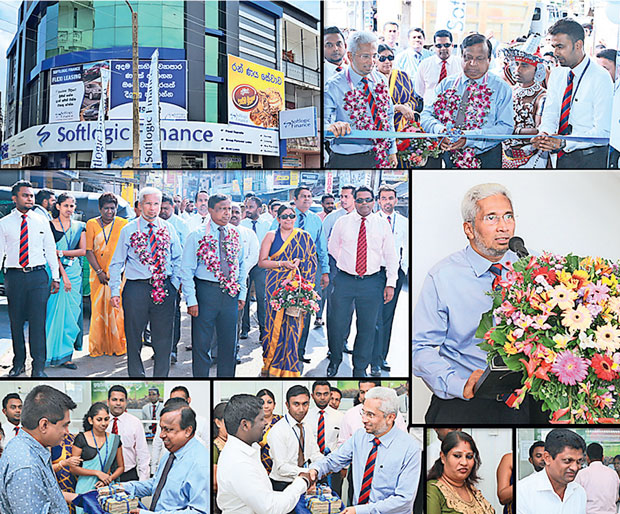 Softlogic opened its 31st branch in Dematagoda recently. The fully-fledged branch is now open at No: 85, Kollonnawa Road, Dematagoda.
The Dematagoda branch offers a wide range of products such as business loans, personal loans, group personal loans, gold loans, leasing and hire purchase, fixed deposits and savings, which caters to the customer requirements. The excellence in customer service backed by effective laid down processes enables the branch to expedite the service process to deliver a facility to a client in few days.
The chief guest of the Dematagoda branch opening was Softlogic Finance Deputy Chairman Harris Premaratne. He was accompanied by Director/CEO Nalin Wijekoon and COO Indresh Fernando. The highlight was the presence of their valued customers.
"The new branch will cater to many financial needs of this community as well as improve access for us to a large number of potential clients of the public visiting the area on a day-to-day basis. I am confident that the Dematagoda branch will be a high-performing unit," said Wijekoon at the opening of the new branch. Softlogic Finance PLC is part of the diversified Softlogic Holdings conglomerate that has interests in healthcare, retail, financial services, ICT, leisure, automobiles
and restaurants.