---

As a customer centric bank, People's Bank is committed to fulfilling the hopes and aspirations of its loyal credit card base. People's Bank Retail Banking Senior Deputy General Manager K.B. Rajapakse shares exciting news about the bank's amazing offer for the festive season.

Every year, seasonal promotions from People's Bank are eagerly-awaited by its credit card customers island-wide. What Christmas surprise does the bank have in store for its credit card customers during Christmas 2017?

People's Bank is committed to enhancing convenience and savings for its customers and once again this year the bank is offering its loyal customers massive discounts and concessions up to 50 percent at leading merchants islandwide. Customers can now enjoy varying discounts up to 50 percent at restaurants and hotels, jewellery shops, bookshops, clothing stores and many more this festive season. The offer will be valid through December 2017 to ensure that our credit card customers enjoy the season's best offers for a memorable festive season. This is our way of rewarding the support and loyalty of our rapidly growing credit card customer base.

Is this offer applicable for all People's Bank credit card customers?

Of course. All customers of our Visa and MasterCard Gold, Platinum, Signature and Classic cards can avail of these amazing discounts through the month of December. We have envisioned our credit cards to fulfil the aspirations of our customers for a better lifestyle for themselves and their loved ones and we are delighted to deliver this by extending this generous offer during the festive season. This season is for sharing and giving and these steep discounts will help our credit card customers spread the joy of the season amongst their loved ones. We have ensured that our merchant network encompasses all the lifestyle conveniences desired by our customers.

What if others want to get People's Bank credit cards to avail of this exciting Christmas offer?

We welcome prospective customers and invite them to visit any of our branches islandwide to learn more. Subject to comply requirements, we issue credit cards within 24 hours, so anyone wanting to quickly get a People's credit card to avail themselves of the seasonal deals and to enjoy other benefits may do so without hesitation.

People's Bank takes pride in serving one of the largest customer bases in Sri Lanka's banking industry. People's Bank boasts of an approximate 16 million account base which is a clear indication of the number of lives we touch.

What makes People's credit cards stand apart from the rest in the industry?

People's Bank offers a varied range of cards to suit individual customer requirements as they offer many more benefits and conveniences to meet a variety of financial needs. Customers can study what each card has to offer and decide which one is right for them.

Our credit cards carry enhanced security features as they are chip-based, which lends a feeling of security to the user. People's Bank credit cards are planned to be equipped with new technology as per the latest technology globally.

Our cards are globally accepted so customers traveling overseas can make use our cards when they travel abroad as we are affiliated to 30 million merchants worldwide and 25,000 locally.

Apart from this, People's credit cards offer perhaps one of the lowest interest rates and minimum charges with no hidden charges along with flexible payment term facility in installments which reduces the financial burden on customers.

What are the other benefits of having People's credit cards?

People's Bank offers ease of card bill settlement through the island-wide branch network of over 730 branches without an additional fee as well as bill settlement via mobile and internet banking facilities. We offer e-statements as well.

Credit card holders who have not utilised their credit limit can request personal loans to the tune of 75 percent of their card limit at a lower interest rate for any purpose with no personal guarantors for a period of one or two years with minimum monthly installments debited to the card statement which offers real convenience. Further it requires only one visit to the card centre. We offer some generous discounts and promotions through the year to enhance customers' lifestyles. For example customers booking holidays with our credit cards receive free travel insurance.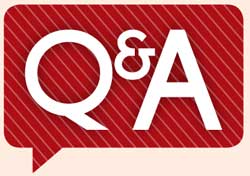 How has People's Bank's digitalisation journey impacted its credit card base?

Well, taking digital banking to its next level, People's Bank has established self banking units equipped with the most modern ATM, CDM and Kiosks. A new feature we have added recently is the internet payment gateway or IPG which allows transactions online to be routed through our system.

What are the benefits that merchants gain from associating with People's credit cards?

We value our merchant network and our stability and large credit card base provides a steady flow of business for them. We also equip merchants with low charges who accept both People's MasterCard and Visa with POS machines at discounted rates for both mobile and landlines.