---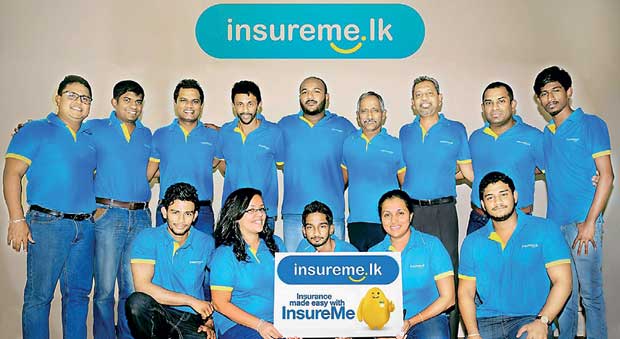 Sri Lanka's first insurance Comparison web platform www.insureme.lk has partnered with HSBC Sri Lanka to offer affordable motor insurance covers to the bank's credit card customers.
During the promotion that is valid until 30 June, HSBC credit cardholders will be entitled to a special 10 percent saving when they purchase any basic motor insurance policy through www.insureme.lk from key insurers in the country.
Cardholders can also convert any insurance transaction above Rs. 40,000 into interest free monthly installment plans of 3, 6, or 12 months, at no extra cost.
Tharanga Gunasekera, Head of Marketing and Communications at HSBC, stated, "In a digital age where everything is now online, we are happy to bring a new online experience to customers through our partnership with InsureMe.lk. We all want to make sure that we get the best deal when we look for Insurance and for the first time, customers can compare price, benefits and cover options to decide on the best premiums that suit their requirements. This will no doubt facilitate a simpler and convenient process of purchasing insurance with just a click."
InsureMe.lk is a one stop insurance solutions provider that has turned the complicated insurance process into a much simpler format, and guides customers throughout the purchasing process.
Customers can compare not only the premiums but also the features under each policy. Moreover, InsureMe.lk generates the cover note online when the process is completed and policy documents will be delivered to the customer's doorstep within few days after the purchase.
Customers have the choice of buying insurance 100 percent online or with the support of the InsureMe team who are on hand to help them.
Vipula Dharmapala, CEO/Director of InsureMe.lk said, "We are extremely proud to partner with HSBC and are confident that this partnership will definitely benefit our customers where this will offer convenience, peace of mind and more valuable savings. We are committed to offering the best Insurance and service to our customers while continuing to deliver on our promise of making insurance easy by providing amazing offers and deals as value additions."
For more details on Insurance premiums HSBC cardholders can visit www.insureme.lk or contact Team InsureMe on 07 690 690 00.
Sri Lanka's first insurance comparison web platform InsureMe founded by a team of insurance specialists with the objective of delivering a professional service to insurance customers by offering innovative and convenient solutions.
InsureMe team has decades of combined Insurance experience in the main areas of Insurance underwriting, technical aspects, claims and servicing, insurance finance, and marketing. InsureMe is probably the only insurance broking company with such a diverse skill set.