---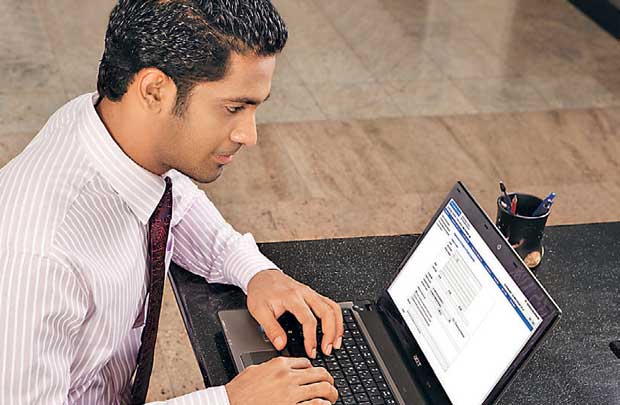 Commercial Bank's online banking platform has been further enhanced with the introduction of Electronic Fixed Deposits (e-FDs) in both local and foreign currencies.
The bank has announced that e-FDscan now be opened online from the bank's online portal at www.combank.lk
The e-FD facility is available 24 x 7, 365 days of the year, to Sri Lankan citizens and holders of Non Resident Foreign Currency Accounts (NRFCs), Resident Non National Foreign Currency Accounts (RNNFCs), Resident Foreign Currency Accounts (RFCs) and 'FC Plus' accounts in the Domestic Banking section, the Bank said.
Foreign Currency e-FDsmay be opened in four major currencies – the US Dollar, Great Britain Pound, Euro or Australian Dollar.
"We are aware that there is a lot of interest among foreign currency account holders working overseas, as well as among expatriates based in Sri Lanka, to open fixed deposits with us," Commercial Bank's Chief Operating Officer S. Renganathan said. "The convenience of doing so online will be a significant attraction to this segment regardless of their geographical locations."
As an incentive to encourage the Bank's customers to place investments via digital banking channels, Commercial Bank would offer higher interest rates for fixed deposits opened online, the bank said. The applicable rates are published on the online banking platform. An electronic receipt will be issued by the bank in acknowledgement of every foreign currency fixed deposit, and uplifting at maturity or premature withdrawalswill be allowed through the online banking facility. The proceeds of these fixed deposits would be credited to the account from which the initial investment originated or be renewed for a further period as deemed by the accountholder. Inthe case of LKR FDs opened from the proceeds of a foreign account, the proceeds would be credited to an LKR account in the same name.
Asiamoney recently affirmed Commercial Bank as the Best Digital Bank in Sri Lanka. The bank's online Banking platform offers a wide range of services such as fund transfers between accounts maintained in eight different major international currencies, cross currency payments which are possible 24/7 covering six major currencies, checking balances of current, savings, investment, loan, and credit card accounts, transferring funds between own accounts and to registered third parties who have Commercial Bank accounts on a real-time basis around the clock, real time fund transfers to any bank in Sri Lanka on the CEFTs network 24/7, payments and fund transfers via Commercial Bank Credit cards for customers who do not want to use the money in their bank accounts, online payments for airline bookings, application for Fixed Deposits, Personal Loans and Housing Loans, investing in Treasury Bills and effecting payments for share trading.
The online banking service also supports bill payments to more than 57 companies in several categories such as telephone, electricity, water, credit cards, insurance, pay tv, education, sports and recreation and rates/taxes. Commercial Bank`s online banking offers the latest security enhancements such as two layer login; secure image upload where a user can upload a favourite image in to the online banking portal so that it would be displayed when signing on, and is capable of allowing single /dual or multi-level authorisation facility for payments, helping large companies to automate many of their payments.
Viewing images of deposited and presented cheques is also possible for users of this facility, a first for a Bank in Sri Lanka. Submission of letter of credit applications with supporting document uploading too is possible. The bank has also enabled a corporate administrator facility for companies to manage their internal user authorities as and when required, conveniently without having to contact the bank.