---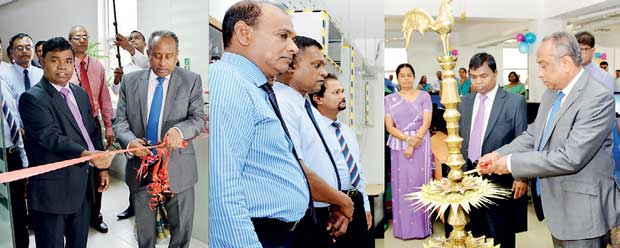 The Bank of Ceylon re-launched its Disaster Recovery Centre (DRC) equipped with state-of the-art technology and new facilities recently.
With the introduction of added facilities at the new premises, the DRC is now able to face with greater confidence major disruptive events that may interrupt customer service.The bank has always been taking the required precautionary measures to recover quickly from any interruption to customer service.
The new DRC was ceremonially opened by Ronald C Perera, Chairman -Bank of Ceylon and D.M. Gunesekara, General Manager-Bank of Ceylon in the presence of the senior management on May 6th .
DRC provides the resources to re-establish information technology services at an alternate site following any disruptive situation.
Therefore the facilities at the new DRC of the bank ensure the availability of critical business operations during a disaster and helps to manage the potential risk to bank's customers and
financial market.
Critical business ooperations include retail and corporate banking, offshore banking, international and treasury operations, ATM services, and many more.
Early this year, BOC introduced mobile branches as a fully-fledged branch running on wheels which can be deployed in disaster recovery support whenever required. Financial sector DRC operations are highly regulated and monitored by the Central Bank of Sri Lanka.