---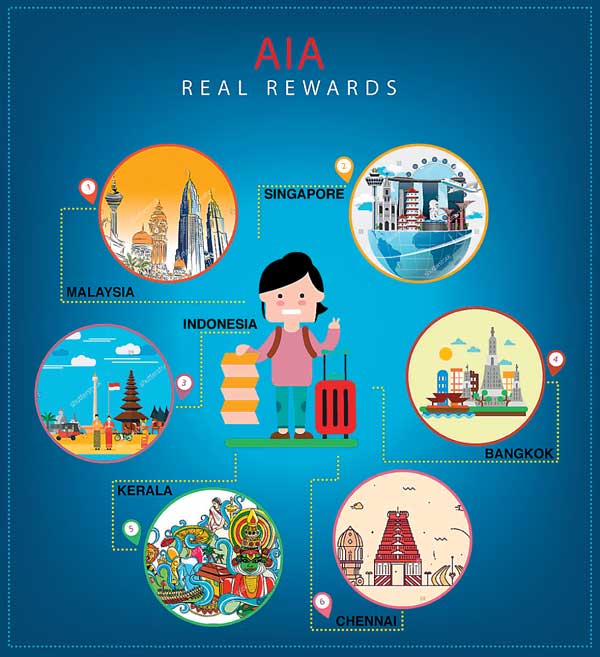 Where is your dream holiday destination? Tantalizing Bali? Shimmering Kerala? Perhaps Bangkok or Singapore? Every month, 10 lucky AIA Sri Lanka customers are rewarded with a choice of a dream holiday for two, with more than 100 delighted winners over the past 12 months.

This month, to celebrate the completion of its first year, AIA's Real Rewards scheme has been expanded from the three destinations of Singapore, Malaysia and Bangkok previously offered to customers, to a spectacular choice of six destinations by adding Bali, Kerala and Chennai to the list.

Bali in Indonesia is one of the top 10 holiday destinations in the world. It is a vibrant and dynamic island with pristine beaches and a variety of things to see and do. Kerala is a coastal state in India's deep-south with a network of glistening backwaters and tea-covered hills. Chennai, also in south India and once known as Madras is the capital of the south with saree stores galore, museums and temples to explore and the Marina Beach.

So, if you are an AIA policyholder, you can significantly increase your chance of winning a holiday package by paying your premiums through a standing order or half yearly or annually.