---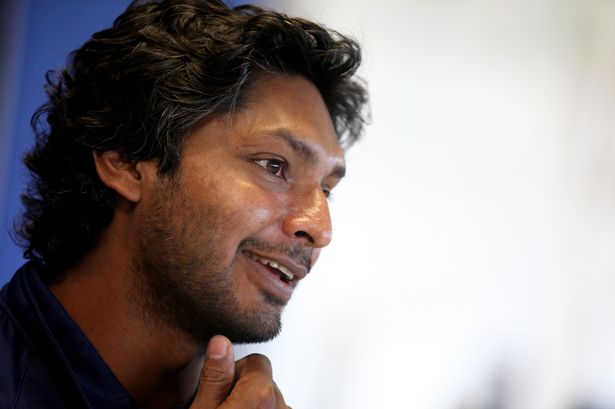 By Champika Fernando
In the wake of recent allegations that player managers were influencing team selection, both Sri Lanka Cricket (SLC) President Thilanga Sumathipala and former national cricketer Kumar Sangakkara called for a regulatory framework and code of conduct for managers to avert further finger-pointing.
Sumathipala said he has taken this up at the highest level, the International Cricket Council (ICC), and called for urgent attention towards bringing in an accreditation and registration system for player managers. "I believe player managers should come under a code because there could be a position where they are privy to information, particularly if he is managing the captain of the team," he asserted, in an interview with the Sunday Times. "He has the advantage of having access to information. The ICC will conduct a study and see what can be done."
In an email interview from England, Sangakkara said he, too, had personally suggested to the Board and to ICC that Sri Lanka Cricket should have an accreditation and registration system for all player managers, conduct background checks and introduce the same code of conduct and anti-corruption conformity as players and Board officials and selectors for player managers. "The SLC should also ensure that players cannot be managed by proxy," he said. "This will ensure that management is regulated".
FIFA, the world body for football, has an accreditation system for player managers that help them do background checks. In 2015, the Board of Control for Cricket in India introduced a code of conduct for managers and warned its players not to deal with anyone not accredited with the BCCI.
For several weeks, there were conspiracy theories circulating on social media saying player managers were wielding game and players. A recent post on Facebook even called for the resignation of Angelo Mathews from captaincy saying he was manipulating team selection at the whim and fancy of his manager.
Theoretically, it seems possible. The question is whether any national-minded captain or selector would allow and agent to influence team selection when self-interest mandates winning every game.
"I think the theory that a player manager manipulates team selection is an absurd assumption and a malicious one," Sangakkara, who is managed by the country's leading player agent Charlie Austin, said.
"Any captain's success depends on having the most competent and skilled players in his team, not players he personally likes or a manager likes. A captain's reputation is built on his team winning. His longevity depends on the same, not in pandering to his manager or agent."
The age-old adage that "There is no smoke without a fire" might ring true, however, even without evidence to make direct links. And the impact of these allegations have been far-reaching, especially those who have been named.
---
Mirror Cricket POLL
Even Sumathipala said he didn't see a direct nexus or any influence by managers on player selection.
"But the public perception has been very bad," he averred. "I cannot substantiate it now, but we are looking at collecting all the statistics during the last ten years to see whether there's any truth to this situation with regard to the selection of the final XI."
There are a few in the business, but the charges are mainly directed at Charlie Austin, a Colombo-based Englishman who manages several players including greats like Kumar Sangakkara and Mahela Jayawardene. Among some of his top clients are several players of the current national team, such as skipper Angelo Mathews, Dinesh Chandimal and Lasith Malinga.
Austin is now the Managing Director of Austin Management, the only established player-management firm in the country, but he first moved to Sri Lanka as a writer for cricinfo.com. He ventured into the industry after realizing it had huge potential. He started with Mahela Jayawardene, who needed assistance with his off-field affairs, but soon built an empire with a majority of high profile cricketers seeking professional support in career advancement.
The agency's key areas of focus are contract negotiation, career planning, sponsorships and endorsements, lifestyle and financial services, and investments. It charges a 10 per cent commission. England and Australia have higher percentages for agents. Contrary to popular belief, agents do not charge a fee from Sri Lanka Cricket contracts, match fees or any other payments that players receive directly or indirectly from their employer. Their main income comes from private leagues (i.e. IPL), sponsorship or equipment deals.
"If I were to do the above on my own, it would prove to be impossible managing and balancing my time commitments," Sangakkara said. "This would be detrimental to my on-field cricketing success as I would have to spend my time and focus managing these affairs, rather than playing cricket, which is the main reason for the above opportunities and subsequent requirements."
"My manager has been instrumental in allowing me to fully concentrate on becoming a successful cricketer, fully committed to enhancing my skill and batsmanship, by taking on to himself the peripheral requirements stated above," he continued.
Sumathipala said managers looked into the commercial aspects of players, seeking out financial opportunities and bringing in revenue for them. "None of these managers are getting any commission out of the matches they play for the country, as far as I know," he accepted. "But when the players get exposed at international level, obviously their commercial value goes up."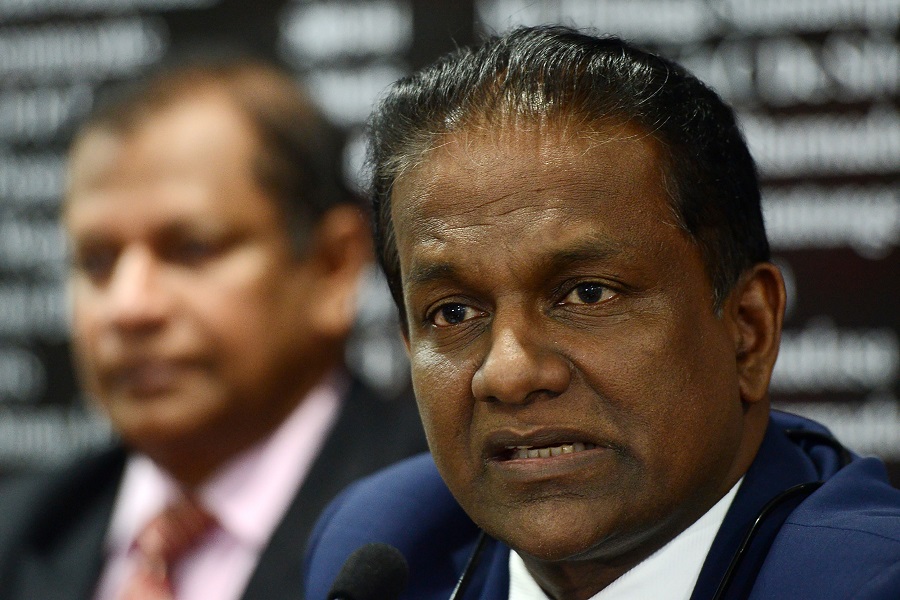 There are two sides to this story, Sumathipala pointed out. He reiterated that, at this moment in time, he had no evidence linking player managers with direct or indirect involvement in team selection.
Could the social media and online theories have been hatched merely to discredit cricketers and their managers? Sumathipala said he could not offer and immediate answer. "We cannot blindly say there is no issue here," he explained. "We need to provide an assurance to the public in order to change their perception. If something has happened in the past, we have to study it and see whether there's a possibility of it happening again. If so, we have to handle it with smartness."
But Sri Lanka Cricket was not against player managers, he said. They were necessary in today's highly commercialised world of sports.
"The players can have their own managers but if the integrity of the game is going to suffer because the public perception is bad, then obviously we have to look at," the SLC President. "The situation we have to manage is whether the manager is influencing the final XI and whether he is part and parcel of the selection criteria. If it is the case, we need to look at the ways of stop that happening. If that is not the case, we have to tell the captain and the selectors stand by the decisions they make."
Sangakkara said, however, that according to SLC selection/selectors policy, neither the captain nor coach is part of the selection panel.
"They can be asked for input by the selectors but the final decisions are taken by the selectors," he pointed out. "They not only select the team but also nominate the captain," he explained. "If I had in any way been corrupt in this or any regard, I would never have been able to stand firm against the SLC, or any detrimental destructive outside influence, the way I did during my career and tenure as captain."
"It is public knowledge," he said, "that I have at all times stood firm against any destructive influence directed at the team. I have, at all times, taken all decisions with the betterment of Sri Lanka cricket and the team and its players at heart. My performance and the performance of the national team reflects that and bears testimony to this."
Sumathipala however disagrees on this. He says captains request have always been prevailed when it comes to the final Xi.
"The captain was given the last option of picking the XI because he has to go the middle and execute his plans. So, the captain should have a strategy against the opposition, how to get the opposition out and their approach in batting. Each captain has his own way of approaching the team. I think we are now on track, very focused and confident that the strategically planned team would be the one which will walk into the team," Sumathipala said.
-The Sunday Times