---
By Umair Wolid (@umairwolid)
Younis Khan became the first Pakistani player to score 10,000 Test runs on the third day of the first Test against West Indies. The 39-year-old is just the 13th batsman in the history of game to pass this milestone.
Younis announced that the West Indies series would be his last International Test appearance having made his debut in 2000 against Sri Lanka.
Younis Khan came into the Pakistani side in an ODI game against Sri Lanka in 2000 and he made his Test debut on the same series. From then Sri Lanka has been a happy hunting opponent for Younis as his splendid record against Sri Lanka proves it.
Younis has scored 2248 runs against Sri Lanka at an average of 51.95. Out of his 34 test centuries 8 centuries came against Sri Lanka, making Sri Lanka the opponent he has scored the most number of centuries.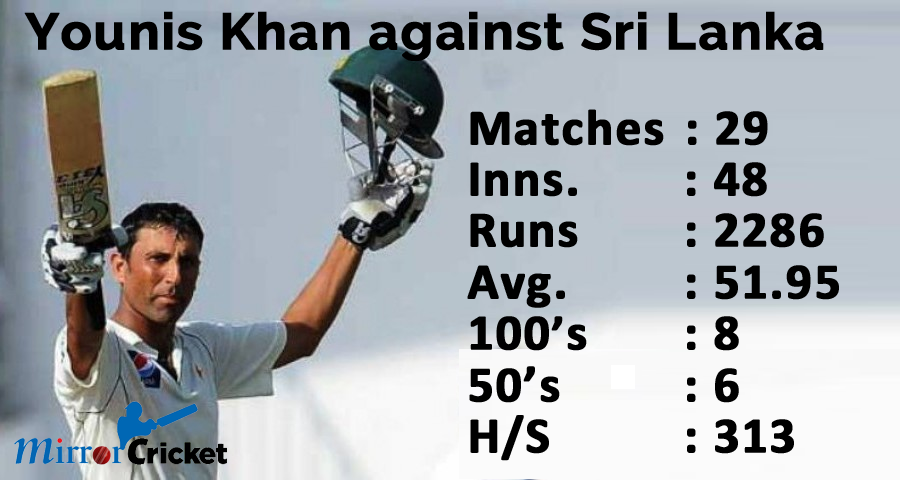 Below listed are some of the best Test centuries Younis Khan scored against Sri Lanka.
01) He made his debut against Sri Lanka , Guess what, he scored a century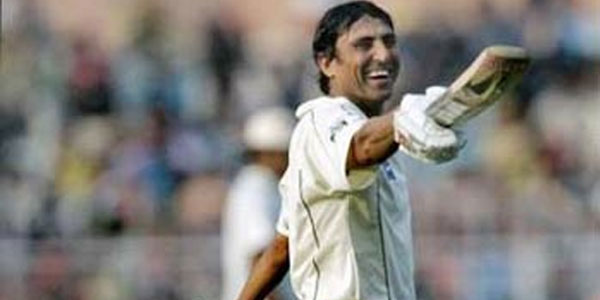 Younis made his Test debut in February 2000 against Sri Lanka at Rawalpindi. The 22-year-old debutant came to bat when Pakistan were in trouble. His brilliant century was primarily responsible for a decent defeat for Pakistan where they lost by 2 wickets.
Younis scored 107 runs in 250 balls
---
02) His 1st Century in Sri Lanka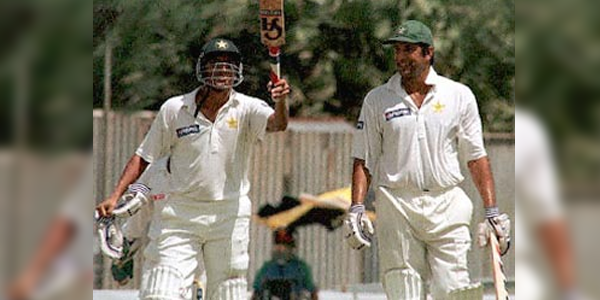 Younis made another century against Sri Lanka when he toured Sri Lanka for the 1st time in June 2000. Younis batted at No 6 in a star-studded Pakistan batting line-up which included the likes of Saeed Anwar, Inzamam-ul-Haq.
Replying to a low first innings score of Sri Lanka (118), Younis partnered with Wasim Akram and led Pakistan to a mammoth total of 600 runs. Younis scored 116 runs which helped Pakistan to win the match by an innings and 163 runs
---
03) Another match winning century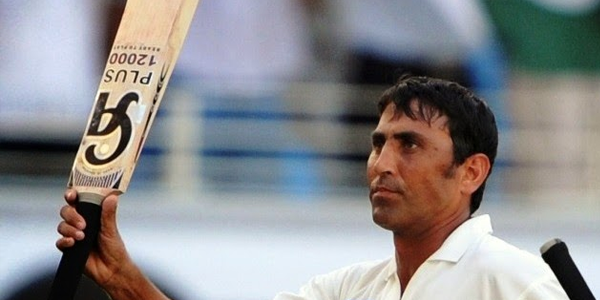 When Sri Lanka toured Pakistan in 2004, Younis was dropped for the 1st test match of the series which eventually Sri Lanka won. Making a comeback in the 2nd test match at number 3, Younis scored a brilliant century, answering all his critiques and making the Sri Lankan bowling attack look ordinary.
He scored 124 runs in the first innings which helped Pakistan to gain a lead of 270 runs. Pakistan later went on to win the match by 6 wickets.
---
04) Triple Century--a career high
In the 1st test of the 2009 Sri Lanka tour of Pakistan, Younis Khan made a special mark on his test career. He scored a brilliant triple century in this match leading the Pakistan 1st innings score to a staggering 765.
Batting for two days he scored 313 runs in 568 balls which included 27 fours and four sixes. His batting tormented the Lankan bowler's which made then captain Mahela Jayawardena to use as many as nine bowlers including himself (6 overs) and Kumar Sangakkara (10 overs).
313 against Sri Lanka remains his highest test score.
---
05) 172 not out in a match winning chase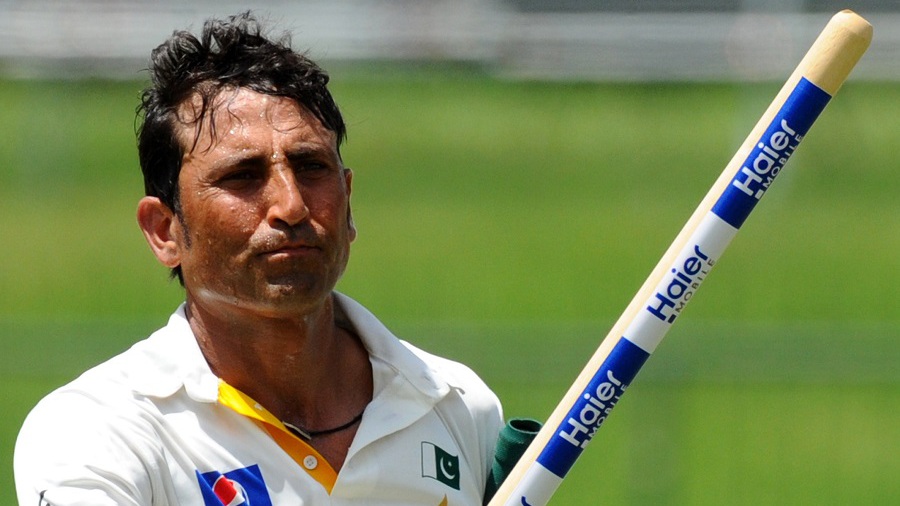 The 3rd Test match of the 2015 Pakistan tour of Sri Lanka was a very special match for Younis Khan and Pakistan.
Winning the toss and electing to bowl first in Pallekelle, Pakistan bowled out Sri Lanka for 278. Pakistan scored 205 runs in their 1st innings while Sri Lanka scored 313 runs in the 2nd innings, leaving Pakistan to score a record breaking score of 377 to win.
Chasing the mammoth target, Pakistan lost two early wickets, then came Younis and kept on batting with ease and scored a mammoth unbeaten 172 to lead Pakistan to one of their famous victories.
Younis Khan rates this innings as one of his best innings.
---
Here's what Mahela and Mathews tweeted about Younis