---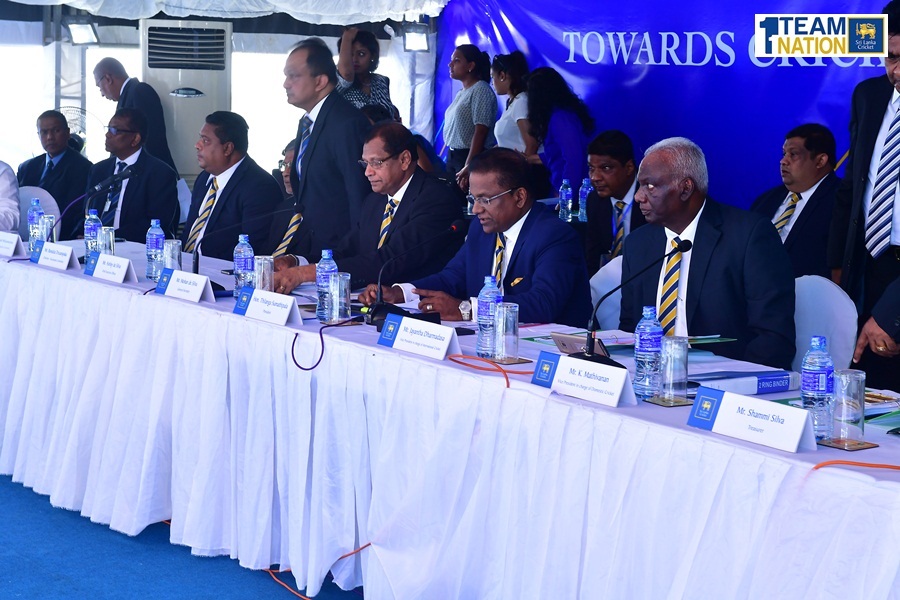 Sri Lanka Cricket will form a separate company to manage their assets, a SLC communique said.
Accordingly a resolution was adopted by the membership for the formation of Sri Lanka Cricket Asset Management (Guarantee) Limited at its Annual General Meeting held at the SSC grounds on Sunday. This company will be responsible for managing all its assets including stadia owned by SLC or leased to SLC by other parties.
"The ExCo has also seen the dire need for the governance and development of the game of cricket to be separated from the management of assets, which both functions are discharged by Sri Lanka Cricket at present and does not allow Sri Lanka Cricket to function purely and successfully as the governing body for cricket in Sri Lanka and focus its energies on the development of cricket as a game in Sri Lanka," the press release stated.
The ExCo took the decision following recommendations from KPMG, a professional advisory firm which has presented several options for the restructuring of the assets of Sri Lanka Cricket, including to form the Asset Management Company.
The release said that there's no legal impediment to do so.
"Sri Lanka Cricket has also obtained the legal advice of Nithi Murugesu and Associates,vattorneys-at-law, and they have confirmed the legal viability of the various options for restructuring of the assets of Sri Lanka Cricket and the formation of the AMC," the release added.
The matter has been referred to the AG's department for clearance.