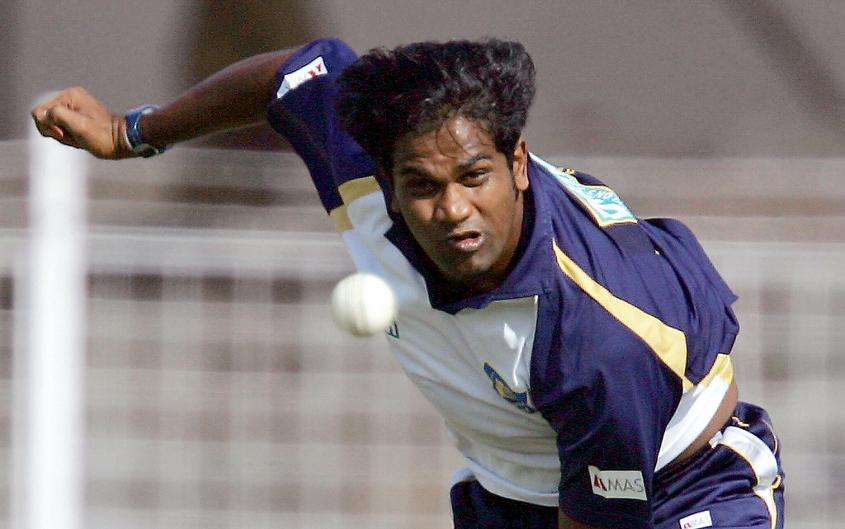 by Champika Fernando
The International Cricket Council (ICC) has charged Sri Lankan fast bowling coach and a former seamer Nuwan Zoysa with three counts of breaching the ICC Anti Corruption Code. Zoysa has been provisionally suspended with immediate effect.
He has been charged for being party to an effort to fix or contrive or to otherwise influence improperly the result, progress, conduct or other aspect of an International match (Article 2.1.1), directly soliciting, inducing, enticing or encouraging a player to breach Code Article 2.1.1 and failing to disclose to the ICC's Anti-Corruption Unit full details of any approaches or invitations he received to engage in corrupt conduct under the Code.
Zoysa was questioned by ICC Anti-Corruption officials in Colombo where he was engaged in a practice session.
He becomes the second Sri Lankan high profile crickter to be charged under the ICC's Anti-Corruption Code. Two weeks ago, Sri Lankan great Sanath Jayasuriya was charged for his "failure or refusal to co-operate" with an ongoing ICC investigation into alleged match-fixing in the country, as well as "concealing, tampering with or destroying any documentation or other information that may be relevant". Jayasuriya has denied any wrong doing and had responded to the ICC through his lawyers.
Zoysa has 14 days from 1 November 2018 to respond to the charges. The ICC will not make any further comment in respect of these charges at this stage.
Alex Marshall, the ICC's anti-corruption chief and former British chief constable, was in Sri Lanka last month along with members of his team in order to gather evidence. They also met Sri Lanka's government top ranks to brief them on the ongoig investigation.