---
By Champika Fernando
Lasith Malinga who made his return to ODI cricket after a long injury lay-off during the Champions Trophy says he is ready to play until the 2019 Cricket World Cup in England even though his form has substantially diminished.
Malinga 33, returned figures of 3 for 179 in 30 overs at 59.66 but it doesn't reflect the effort he put it in particularly in the last match. At least three catches were dropped off his bowling against Pakistan.
"At 33, I find it difficult to do the things I'm used to doing," Malinga said. "I do still have the desire to take wickets whenever I bowl, but maybe I'm not a match-winning bowler anymore. I played a one-dayer after 19 months. Before that, I hadn't bowled more than four overs. I was happy I was able to play, but I'm not that satisfied with my bowling, because I couldn't win a match for the team this time. But the other bowlers did well, though losses do occur.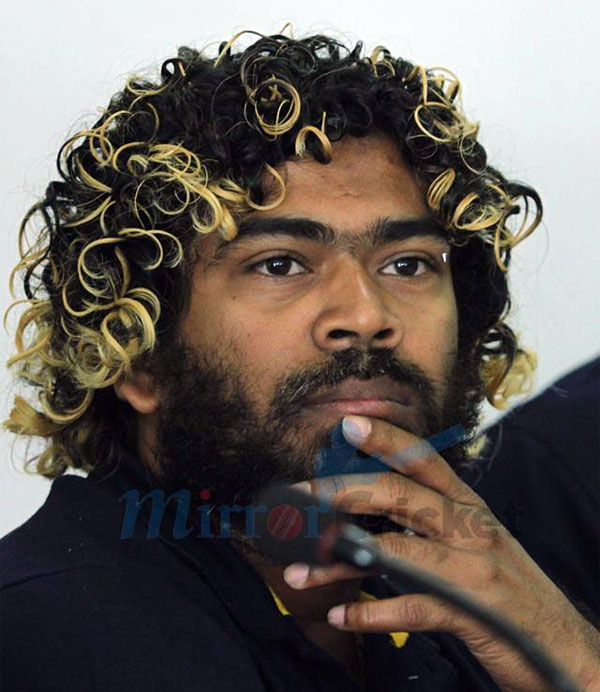 "I'm looking forward to playing on in the format - as long as I'm good enough to play in the team. If the selectors choose me for the next World Cup, I'm ready to play."
Meanwhile commenting on Sri Lanka's performance coach Graham Ford said he is optimistic about the future.
"The game against Pakistan, unfortunately we didn't play very well. But look at the attitude and the fight we showed - South Africa lost their game, and they just disappeared. We looked out of that game when Pakistan were 76 (they were 74) without loss chasing a moderate total, and somehow our boys found a way to fight back and get us into a winning position.
"The character that these guys continue to show is really exciting. If we get a bit of experience among the younger players and we continue to keep that fight - that kind of spirit is really important if we're going to build and become a highly competitive team. We were trying to win, but I think there are other teams going back from the Champions Trophy with far less positives and far less to really get excited about than we have."
Despite Sri Lanka missing at least eight catches and several run-out chances during the tournament, coach believes players have made some improvements.
"The public probably don't realise just how determined these guys are to try and improve," Ford said. "Unfortunately our fielding let us down against Pakistan, but we started to look like a side that can field. I've always said it's going to take time before we become a fielding unit that the rest of the world talks about. But there's no doubt that there's been an improvement in that area."
Video Courtesy : BBC Sinhala
Meanwhile skipper Angelo Mathews said he takes full responsibility for the early exit from the Champions Trophy and appeal not to target few players for the loss.
"I know the whole nation is disappointed and we are also disappointed about the loss. We take full responsibility as a team. I would like to appeal you to stop criticizing players and take them by their throats and try to destroy them. It's unfair. We are all responsible ".