---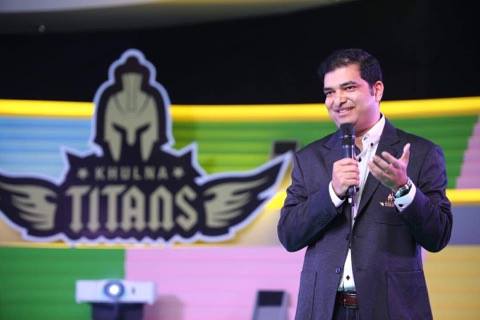 Kazi Inam Ahmed, managing director, Khulna Titans
Following his recent success with the Mumbai Indians at the Indian Premier League, Khulna Titans, a Bangladesh Premier League franchise appointed former Sri Lanka skipper Mahela Jayawardene as coach for the next two seasons.
According to Kazi Inam Ahmed, managing director, Khulna Titans, the decision to appoint former Sri Lankan great is a calculated one.
"I am sure Mahela will have a lot to add especially for the youngsters and for lot of the local players," Ahmed told mirrorcricket.lk
"There's a lot to learn from him. He has already played here during the last BPL. With the latest success we have seen him having in the IPL, I am sure there's so much we can learn from him as a franchise and BPL as a whole. Khulna Titans will get great direction from him in the next couple of years for the future not only to do as a franchise in the league itself but also to develop cricket in Bangladesh as a whole.
Jayawardene replaces former Australia cricketer Stuart Law, who has taken the job as the head coach of the West Indies cricket team and will not be available for Khulna Titans in BPL season 2017-18. The fifth edition of the Bangladesh domestic T20 tournament is set to start from November 4 this year.
"In a tournament like the BPL, the youngsters in Bangladesh is really getting the opportunity to play with the national players who have international experience and at the same time with a lot of international players. That's a great opportunity for them to really learn to win in a competitive environment," he added. "And someone like Mahela who brings in years of experience as a player, as a team captain and now as a coach and a mentor will help the youngsters and Bangladesh cricket in general how to really play in pressure situations and how to play and win in really competitive environment which I think BPL tried to create in the last three editions.
Jayawardene will soon fly to Bangladesh to accept the offer.