---
Head coach Mahela Jayawardene looks to create DNA for Khulna Titans

Newly appointed Bangladesh Premier League Twenty20 franchise Khulna Titans head coach Mahela Jayawardene aims to create DNA and culture for the franchise which made its debut in last edition of BPL, in 2016, and finished third in the tournament.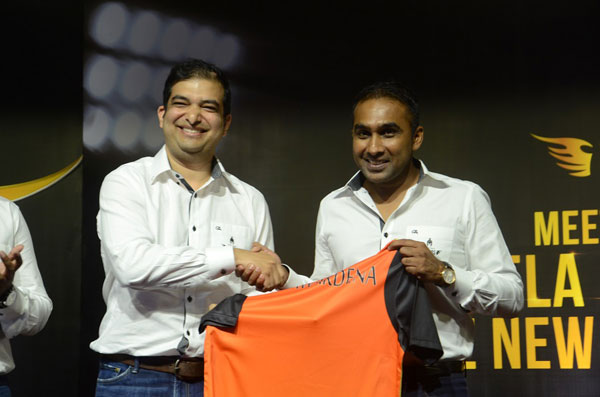 Mahela reached Dhaka on Wednesday morning for a two-day visit and attended a press conference held in the afternoon at Radisson Blu Hotel Dhaka. Khulna Titans Managing Director Kazi Inam Ahmed, Khulna Titans Advisor Habibul Bashar and Khulna Titans Icon cricketer and captain Mahmudullah were also present in the press meet.

"It is about creating a DNA for Khulna, which started as a franchise just one year. It is about building on a culture for the team. It will be one of my challenges, and make sure the foreign players understand that and become part of that DNA," said Mahela at the press meet.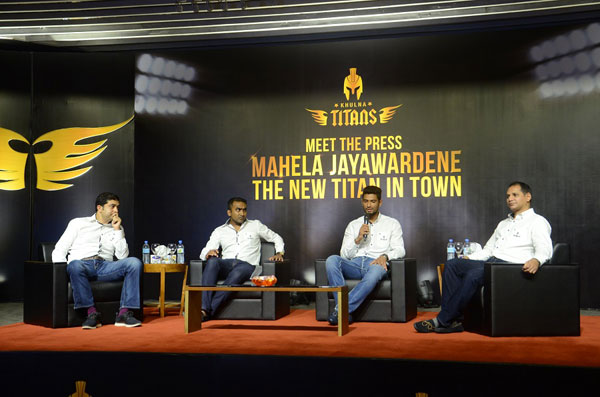 When quarried if the job will be hectic given the tournament format and schedule, Mahela said, "I think Mumbai was pretty much the same. A lot of the international players arrived 4-5 days before the tournament started.
I get an opportunity to work with the local cricketers at that time by going a bit early. Get to know the local talent whoever we picked up at the auction or the other players that we retained. It gives me time as a coach to understand who they are and what triggers them.
Apart from Junaid Khan (Pakistan pacer), we've got a whole new group of overseas players coming for Khulna Titans. So the biggest challenge for us is to make sure that they understand Bangladeshi culture and the local players, and then getting familiarized with that environment, which I will try to create as quickly as possible."

Khulna Titans for BPL season 2017 has already roped in seven foreign cricketers. Australia batsman Chris Lynn, Pakistan captain Sarfraz Ahmed, Pakistan pacer Junaid Khan, Pakistan leg-spinner Shadab Khan, South Africa batsman Rilee Rousow, Shouth Africa pacer Kyle Abbott and Sri Lanka batsman Seekkuge Prasanna.

Meanwhile Khulna Titans Managing Director Kazi Inam Ahmed said the franchise will not be limited to only playing the BPL Twenty20 tournament but also support and work on developing cricket in the country, especially in the root level.

"As a franchise we want to have a cricket academy in Khulna and initial discussions and plan has already been made for that. But this will not be limited to Khulna only. We aim to spread the work throughout the country," said Kazi Inam.

All-rounder Mahmudullah, who is set to lead Khulna Titans for the second year in a row, believes team effort is the key to success and that the local players will have to play the key role in the tournament which is set to begin on November 4, 2017.

"I always believe that team effort is key to success and that the local players have to take more responsibility in tournaments like BPL. I hope we will be able to take in some good local players for the season ahead as a good combination will make the team success easy," said Mahmudullah.