---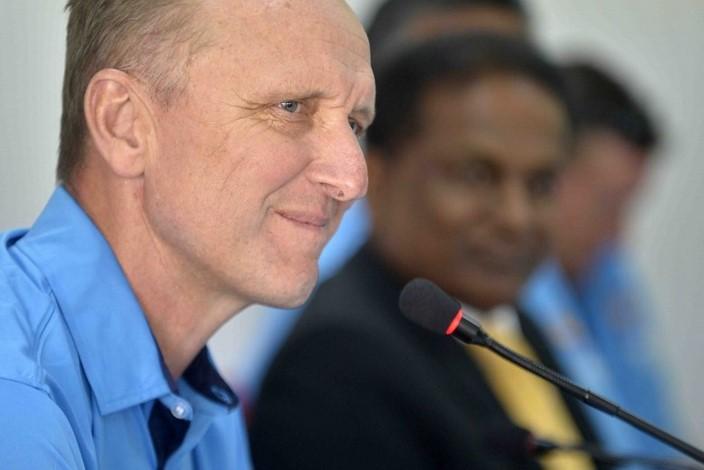 by Champika Fernando
Consultant Bowling Coach Allan Donald believes the Sri Lanka Team had a good preparation for the Champions Trophy but said one of the key factors for team's success could be the bowling at the death overs.

The 50-year-old joined as 'consultant fast bowling coach' for two months in the run-up to the tournament starting on June 1.

"No question about it," said Donald when asked how crucial the death bowling is going to be during the eight-nation global showpiece in England and Wales.

"If you look at all these teams in the last ten overs in 50 overs cricket, you get two people settled in the last ten overs and you are looking at a score in excess of 350-400 runs. So, we can't have South African team being 200 plus for two wickets and have A. B. de Villiers coming into bat at the end of the innings. This is where we need to be really smart about. We have to be very smart at the end," said Donald who is part of the coaching unit for the Champions Trophy.

Sri Lanka has two death over specialists in Lasith Malinga - one of the world's most feared bowlers with a sling-arm action and in Nuwan Kulasekera - a more than smart cricketer.

In addition to their ability to slow down an innings with subtle variations at the death, they have been effective with the new ball as well.

Donald said these two players will be a massive key for Sri Lanka to finish off the tournament on a high. The English conditions, though usually seam and swing during the early summer is expected to be flat for the Champions Trophy.

"They (Kulasekera and Malinga) are two world class bowlers. Obviously they are going to be massive key for us at the end of the innings as well. We've got quality spinners too. The biggest challenge for us is bowling and slowing down the game on those very good batting tracks against a very powerful South African top six batters. So, we've have to be very smart. This is something we've spoken about. I think everyone has taken this on board and now it's time to get to England this weekend and chat about how we want to construct," Donald told the Daily Mirror.

Donald, who was one of Test cricket's top fast bowlers between 1992 and 2002 taking 330 wickets in 72 Tests at an average of 22.25 commenting on his training stint with the National Team said, he's pleased with the preparations they've made during the last few weeks.

"In terms of training I am really pleased with the boys. I am really confident that they can do a fantastic job," he said.

"We have covered all our bases. We've been very systematic in our training. I think we've covered certain areas we thought need attention. But we need to be very careful how and when we are going to slow down the game and also the emphasis on how the last ten overs going to be," he concluded.