---

Hong Kong is not just another transit point or a business centre but it is a fascinating travel destination with so many attractions including luxury hotels, delicious cuisine and a wide variety of entertainment options to cater to all your travel needs. You would get the maximum for your money and time holidaying in Hong Kong and it would sure to be an unforgettable travel experience for you and your whole family.

If you are looking for a travel destination to spend your next holiday, may be with your kids or friends, Hong Kong will be the ideal destination in the Asia Pacific region to give you an unforgettable holiday experience in every aspect.

Hong Kong, the Special Administrative Region of the People's Republic of China, is an autonomous territory on the Pearl River Delta of East Asia with a total land area of 1,106 square kilometres (427 sq mi) and a population of over 7.3 million. It ranks as the world's fourth most densely populated sovereign state or territory.

Hong Kong is famous for its deep natural harbour, its impressive skyline, with a very high density of skyscrapers. The territory records the second largest number of high-rises of any city in the world.
Mirror Business got an opportunity to take part in a three-day visit to Hong Kong recently with Cathay Pacific Airways, accompanied by a Sri Lankan media team, where we got a chance to visit some of the key tourist attractions in Hong Kong and experience the hospitality of Cathay Pacific Airways.


Cathay Pacific: Best travel partner
Cathay Pacific Airways, the Hong Kong-based airline, is undoubtedly the best travel partner to take you to your destination making it a memorable journey from the time you check in at the airport.
Cathay Pacific, a founder member of the oneworld global alliance, has been named four times 'The World's Best Airline' in the Skytrax World Airlines Awards for its best quality of the service. It offers scheduled passenger and cargo services to nearly 200 destinations in 44 countries or territories in Asia, North America, Australia, Europe and Africa, using a fleet of more than 140 wide-body aircraft.
Cathay Pacific Airways will give you an unforgettable travel experience since you check in and while onboard where its attentive and charming cabin crew will take care of you till you reach your destination safely and comfortably.

Its modern and innovative facilities on board will take you to your destination without any hassle. You get your chance to select the Economy, Business or First Class range to suit your budget and needs. The comfortable seating, entertainment and wide range of food and beverages onboard will make you feel at home. The food and beverages will come to you at your choice and taste.

Cathay Pacific's new Business Class product has been thoughtfully designed around the passengers' needs, providing a space in which to sleep, dine, work, read, watch TV or simply relax.

As you enter the cabin, you will immediately appreciate the sense of space and openness. Clean, sculpted lines define private seats with direct aisle access. Abstract patterns, richly woven fabrics, fresh-cut orchids and original artwork harmonise to create a warm, premium residential feel.
The instant you steps into your private area, you will notice the generous space available in the side storage, which is sufficient for handbags or laptop cases and complete with an easy-to-reach water bottle holder.

A side cabinet and a shoe locker provide secure storage for small valuables and shoes. A Vanity Mirror is concealed under a flap inside the side cabinet door. During the flight, the side cabinet can be fixed in the open position to double as a privacy screen.

Settling into the contemporary wing-back chair, you will be cocooned in your own private area which has been sculpted to maximise living space. Individual privacy is assured without compromising freedom of movement.

The outboard seats are gently angled towards the windows, giving passengers a perfect view.
Everything you need to control your environment is close at hand. The entertainment handset operates a widescreen on-demand entertainment system. A premium-car-style seat controller enables you to adjust your seat at the touch of a button - from upright, through the relax position and into a fully flat bed.

The bed is one of the longest and widest provided on any commercial airline, allowing passengers to sleep in any position. The foams have been ergonomically designed to optimise comfort in the sitting position and also to promote deep sleep.

A novel feature called 'bed extension' deploys automatically as the seat transforms into a bed, increasing the bed width. The retractable armrest can be lowered to further increase sleeping space or raised to act as a privacy screen.

The centre seats are gently angled towards each other, making them perfect for those travelling with a companion. When reclined into the seat with the screen deployed, privacy is assured. However, with a touch of a button, the seat slides forward allowing you to interact with your travel companions over a central cocktail table.

Each seat is equipped with a universal power supply outlet to keep electronic devices fully charged. A multi-port connector includes an RCA port, an iPhone/iPod connector and a USB port. The RCA and the iPhone/iPod connector allow you to connect your own devices and watch video through the personal TV. The USB port can be used to charge devices such as mobile phones and BlackBerry devices.

The large cocktail table can be used in conjunction with the main table to allow you to spread out while you work. The reading light can also be adjusted for brightness and angle.
Cathay Pacific is introducing a new range of duvets, blankets, pillows and cushions for the new cabin, all designed to maximise passenger comfort and complement the overall feel of the surroundings.

A visit to Cathay Pacific Flight Training Centre in Hong Kong would give you how much effort it puts in to bring in all these facilities and innovations to its customers. The pilots are given a comprehensive training on full flight simulators and synthetic flight training devices and the cabin crew is also given a comprehensive training on in-flight services to provide the best service possible.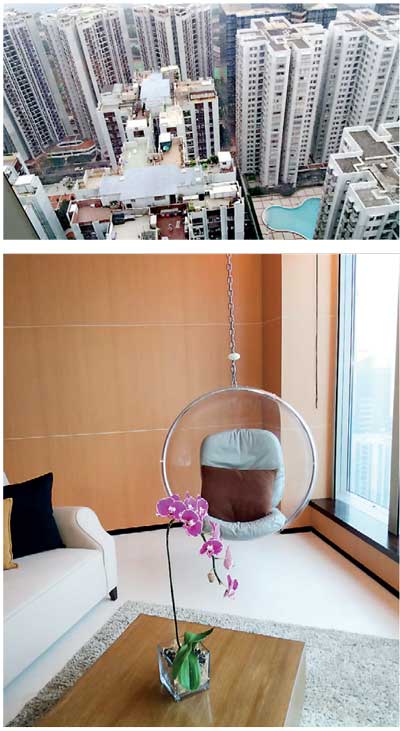 East Hong Kong

Luxury hotels and scrumptious cuisine are two other aspects that would make your stay in Hong Kong a truly memorable one.

We got the opportunity to stay two nights at the hotel East during our tour where we felt the real hospitality of the Hong Kong people and taste of Chinese and authentic Hong Kong cuisine, specially a variety of seafood dishes.

East is a lifestyle business hotel by Swire Hotels in Hong Kong. It offers 339 rooms and six suites with harbour or urban views and state-of-the-art communications technology: 37-inch, high definition LCD TV with numerous satellite and cable channels, the latest handy device, simple connectivity for laptops and complimentary broadband Wi-Fi Internet throughout East.

East also features a 24-hour gym Beast (Body by EAST) and an outdoor heated swimming pool to give the real holiday feeling.

On the first floor, the casual all-day dining restaurant Feast (Food by EAST) serves international cuisine and authentic specialties of Asia. Feast's philosophy is 'simple things, done well'. Accessed by a distinctive bird's nest-style staircase, it has a takeaway menu including breakfast to go.

On the 32nd floor, rooftop lounge bar Sugar (Bar provides an extensive alfresco terrace with views across the harbour. Sugar is a place to unwind, chill out on the outside deck and offers signature and classic cocktails, international sharing platters and nightly DJs. The venue is also available for private bookings during the day for private functions, meetings, team building, launch events and parties.

The hotel is conveniently adjacent to the Tai Koo MTR station and just a short drive from Central, Hong Kong.


LúFeng: Latest restaurant at Peak Tower
Taking cue from the old Hong Kong teahouse concept, the latest restaurant at the Peak Tower, Central, Hong Kong, LúFēng, brings a journey across times by flawlessly showcasing the transition of Hong Kong's culinary culture.
LúFēng offers an authentic Hong Kong-style dining experience featuring all-day dim sum and signature wok-fried dishes in a nostalgic setting. The two-storey restaurant situated at the Peak Tower, overlooking the stunning views of Victoria Harbour while offering gastronomies, provides a roomy and cozy dining environment. From traditional Chinese dim sum and barbeque meat to premium seafood and delicacies, LúFēng's culinary team prepares every single dish with their sophisticated skill, making the dishes an impeccable presentation of old Hong Kong cuisine.
Also, LúFēng overlooks the magnificent South China Sea with an uninterrupted view of the tranquil Hong Kong skyline. The lower floor is designed for casual gatherings while the upper floor is for formal dining or corporate events.

LúFēng's menu is a wonderful exemplar of classic dishes from the various regions of China. All dishes are meticulously prepared by the talented culinary team helmed by Executive Chef Harry Hung.

The beverage list also takes guests down the memory lane. 'Nourish Tea of the Dayfor' for instance, offers nutritious, balancing and healing effects and is an ideal match to a Chinese meal. An array of nostalgic drinks is also available, including Iced Pineapple, Black Cow and Boiled Water with Egg.

LoongToh Yuen
LoongToh Yuen is Hong Kong's Hullett House's signature Chinese dining restaurant. Embodying elements of old Hong Kong teahouse culture and King George IV chinoiserie in its inspired décor, LoongToh Yuen revives long-lost Hong Kong dishes and offers a comprehensive selection of classic dim sum and Chinese tea.

Cuisine at LoongToh Yuen focuses on rejuvenated Cantonese dishes. Chefs at LoongToh Yuen have adapted Hong Kong classics that blend the traditional with contemporary. Dim sum is available in the afternoons with a à la carte menu provided in the evenings.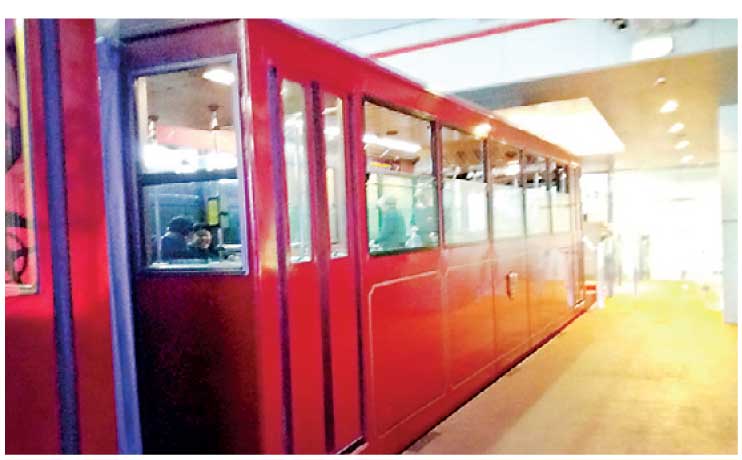 Attractions in Hong Kong Peak Tram
The Peak, Hong Kong's most popular attraction, is more than just a stunning view or a great place for shopping and dining. It's an amazing collection of unique must-visit attractions, providing you with a diverse fun-filled experience of Hong Kong's unique culture.

Getting to The Peak by the Peak Tram is an unforgettable experience. Being one of the world's oldest and most famous funicular railways, the tram rises to 396 metres above sea level. Whether you are going up or coming down, you will love this trip.

The Peak will offer you a dazzling array of shops, making it one of the greatest places in Hong Kong for shopping and dining, of course with a magnificent view. The Peak is also a great place for souvenir hunting. It's a destination in its own right!

Offering a stunning 360-degree panoramic view across the Hong Kong, the Sky Terrace 428, located on the top of The Peak tower, standing at 428 metres above sea level, is also a scenic spot that you could not miss.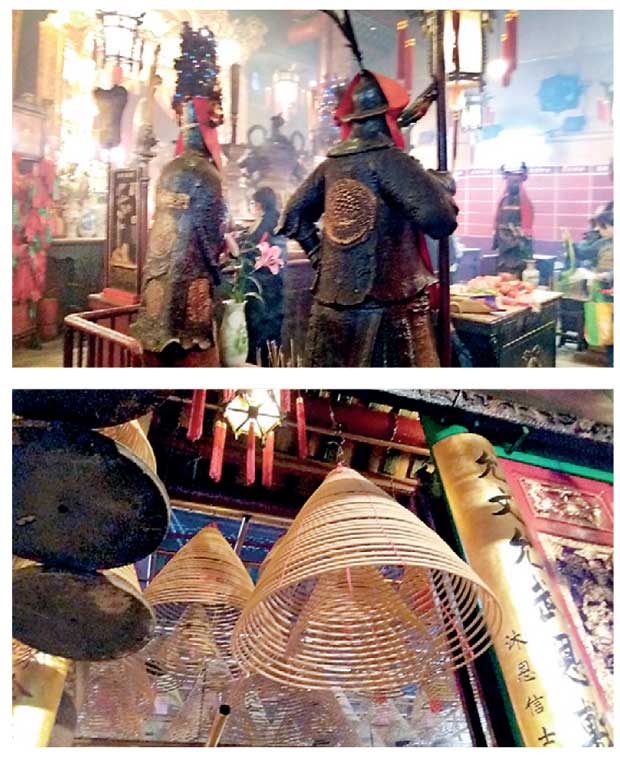 Man Mo Temple
The Man Mo Temple is a picturesque tribute to the God of Literature (Man) and God of War (Mo), both of whom were worshipped by the ambitious students looking to succeed in the civil examinations of imperial China. These involved rigorous systems aimed at finding the best administrative officials for the state.

Built in 1847, this remains the largest Man Mo temple in Hong Kong. To pause for a moment's respite under its giant hanging incense coils makes for a pleasant contrast with the hectic pace of the nearby financial district.

Tsim Sha Tsui Clock Tower
The Tsim Sha Tsui (TST) Clock Tower peaks at 44 metres and once dominated the Victoria Harbour. It is now all that remains of the old Kowloon station on the waterfront and below is Victoria Terminus, built exactly 100 years ago, a few years after the line itself opened in 1910.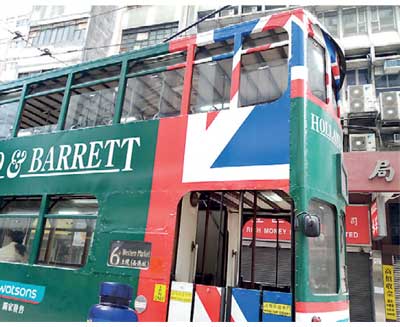 TramOramic Tour
The TramOramic Tour aboard a unique 1920s-style tram will give you the opportunity to discover Hong Kong's history with a one-hour sightseeing journey with an open-top upper deck and a vintage cabin lower deck that features free Wi-Fi, on-board videos and a picture gallery comparing Hong Kong's past and present as well as a heritage corner with tram souvenirs.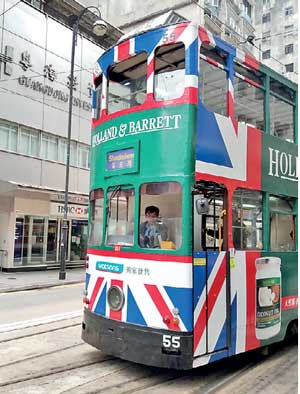 Authentic tales of local life and tram history are delivered through personal headsets in your choice of eight languages. The tour package also includes a two-day pass offering unlimited free access to Hong Kong Tramways' regular service to let you further explore Hong Kong Island.

Some of the other attractions in Hong Kong worth visiting are Hong Kong Disneyland – the famous theme park complex featuring seven areas with rides, shows and welcoming costumed characters, Ocean Park Hong Kong – theme park with rollercoasters and water rides, a cable car and a marine park with animal enclosures and Ngong Ping 360 – a 25-minute cable-car ride to a 'village' of tourist attractions and activities, shops and restaurants.

Shopping in Hong Kong
You will find so many shopping malls in Hong Kong where you can buy branded goods, electronic items, mobile phones at a reasonable price due to the tax-free policy in Hong Kong.

Stanley Market
Stanley Market in the quaint village of Stanley on Hong Kong Island's south coast is one of the must-go places for tourists when they visit Hong Kong. Its enormous selection of brand-name clothing items and accessories, jewellery, home furnishings, souvenirs, ornaments and Oriental knick-knacks are sold at reasonable prices in a picturesque warren of lanes.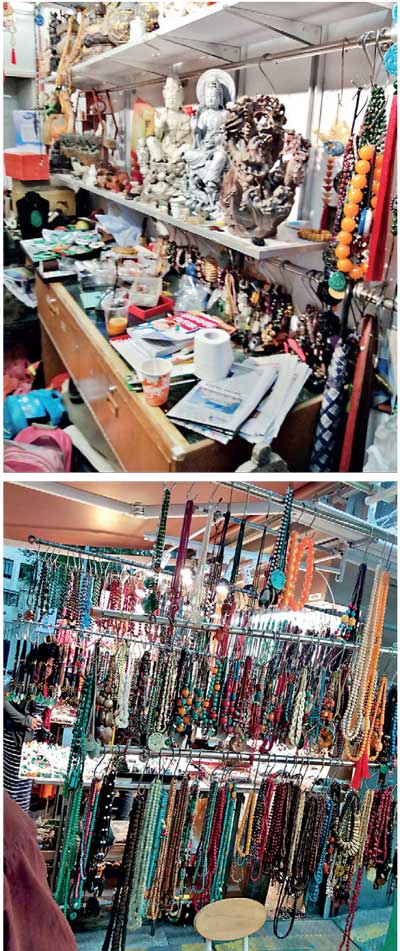 Cat Street
Cat Street or Upper Lascar Row is where you can find antiques within its fantastic congregation of antique dealers, curio merchants and art galleries. This is also the place to go for bargains in jade, silk products, embroideries and wooden handicraft items.

The efficient and reliable public transport system in Hong Kong such as train and bus service will give you easy and quick access to any part of the country. You will find the efficient train service in Hong Kong as an extremely cheap and reliable transport mode.