---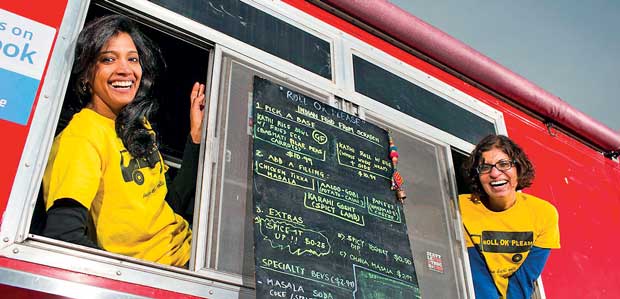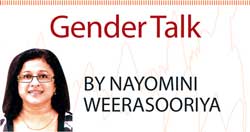 Shama Joshi and Seema Pai look like your average girls next door – smiling faces and dependable outlook mark their foray into entrepreneurship with a new sense of hope and admiration. Yet they both come from background one would not imagine they gave up in pursuit of their dream. Joshi gave up her American Dream at Microsoft as a tech specialist to start a food truck that specialized in Indian favourites. Seema Pai was an Assistant Professor of Marketing at Boston University, a cushy job she gave up to start the venture with her friend.

Together, the girls turn out freshly made Indian breads and other delights to hungry office crowds in Seattle. Back in the college days, they nurtured a dream – of turning their hobby of cooking into an art they can perfect, a business they can nurture. At the time neither thought of giving up a stellar career to go in search of owning a business.

Yet, as the two women pull up in their Roll OK Please food truck and the aroma of freshly made Indian food spreads around, the customers flock. Joshi's colleagues at Microsoft were stunned to see their work mate behind the counter of the truck instead of behind her usual work station at Microsoft. A surprise for many but for Joshi, a step in the right direction; one marked with endless possibilities.
One thing that has served the girls well is their time spent in working in the corporate sector. They have learnt many things about patience, consistency, perfecting a task among others, during their time working. Both admit that it was a steep learning curve, one filled with challenges yet in its own way, helped the girls carve out their niche, which essentially is all about exploring the cuisine of a continent that is India – giving the customers in the US a bigger taste of the endless possibilities of Indian food instead of the standard 'rotis' or 'biriyanis', which both women say represent the standard Indian food available in the US.

They have also been lucky with ground support. The girls have had help from their parents, friends and colleagues. It has been no easy operation – getting permits, food regulatory clearance, manning a truck and learning new tools of the trade. They have also had to work in a commercial kitchen as an upgrade from their home kitchens but they are keen on maintaining the healthy angle. They carefully prepare the spices and whole-wheat flour goes into most of their products. In the end, it is more about delivering a product they feel passionate about, to customers rather than being a clog in a giant wheel of business.

So what drives people like Joshi and Pai to pursue a dream in this way? Is it worth for them to give up jobs someone else would have given an arm and a leg for? It all depends on your perspective but in this case, clearly passion drove them all the way. Yet, what is the downside – there is always a downside in ventures that take you outside the secure and assured borders of the corporate world. Could it be that they may have to work harder, engage in time-consuming tasks such as grinding spices personally? Or is it knowing that it is hard work to be able to show up every day, cook the dishes that have to be cooked and make sure your customers are delighted with what you have given them?

Of course it takes courage and determination, especially when you have crossed borders that have nothing to do with each other – from tech to food. Yet, when the passion persists, especially when you know that there is a niche out there that is not being fulfilled, then you have set the stage for the successful venture you may have until then, only dreamt about.

In the case of these two young women, neither planned in the long term to give up job security in search of entrepreneurship, it just happened. That's the catch with entrepreneurship; sometimes you just catch it or drift into it and realize that the opportunity does exist.

Undoubtedly their story is packed with hope for others. There are others who have followed their heart and pursued their dream of starting on their own. The key to success here is knowing what you are good at; the girls were exceptionally talented at cooking and knew what their product offering would be. It is also about consistency. The girls were consistent with their quality levels and their product.
Lessons from two determined young women certainly should drive others to examine their vision from within – am I there yet or am I still on the journey?

(Nayomini Weerasooriya, a senior journalist, writer and a PR professional, can be contacted at [email protected])