---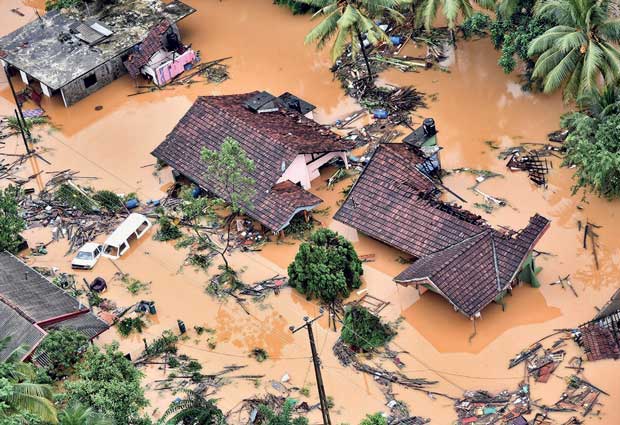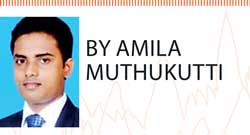 Since recently, Sri Lanka has been affected by disasters, most of which are man-made, claiming hundreds of human lives and damaging infrastructure as well. Every district in the country, regardless of their geographical location, is more vulnerable to disasters than ever, intensifying the economic impact of these calamities on the country, in addition to their environmental consequences, which usually draw the public attention.
It is known that due to the recent flood in the country, people in those areas lost their livelihoods, small businesses and other assets, while infrastructure facilities like road networks, public markets and government offices, which immensely supported small businesses and related employments, were damaged to a significant extent. Therefore, not only relief assistance but also economic empowerment strategies are urgently needed for restoring their lives.

The loss
The small and medium-scale enterprises (SME) in the Ratnapura, Kalutara, Galle and Matara Districts were heavily damaged, meaning that those people cannot resume their business activities immediately. It will take a significant period of time for them to come back to normalcy, economically as well as socially.
Commercial cultivations such as tea, animal husbandry and business outlets are also reported to have been destroyed. Accordingly, it can be observed that the entire economic system that generated an income for those people has got stuck, impoverishing them in the long run as well.
Furthermore, when businesses don't produce and sell, people cannot buy and consume. Even if consumer items are provided by outside areas, their employments created by regional businesses will be at stake. Hence, whatever said, it has to be accepted that the loss attached to any disaster is huge.
Tourism ministry officials recently expressed that the recent floods had a minimal impact on the tourism industry in Sri Lanka. We are lucky to hear that no tourist was damaged by the disaster, since it is extremely critical at a time when the government is drafting policies to attract more tourists into the country.

Insurance
It is with the unprecedented rise of disasters for past few years that the need for insurance also has gone up rapidly. However, the main challenge that the insurance industry in the country faces is that people hesitate to insure their businesses and lives. When it comes to rural areas, it goes from bad to worse because they are financially illiterate and unable to afford paying for insurance. Consequently, the final outcome may be that it takes time to reopen their shops, following a disaster.
There are plenty of self-employments which cannot afford insurance but covers at least the daily expenses of the family. The government has a great role to play in this regard, economically empowering those affected.

Steps forward
Sri Lanka is a very small market for any business. Hence, decreasing the purchasing power of the people in any district has an impact for overall economic growth. What can be done for economically empowering people through a rise of purchasing power is the way forward for economic growth. It is needless to say that if you give a man a fish, you feed him for a day, but if you teach him to fish, you feed him for the lifetime.
By now, Sri Lanka has received a bulk of food items as relief assistance. They could be sufficient for facing the current situation but after a few weeks, people will no longer need food and water bottles.
They will want their homes to be rebuilt, their jobs to continue and their cultivations to grow, so on and so forth. Remedies must have to be found out for this by only economic empowerment.
We are able to help people raise their income and living standard through economic empowerment which can be implemented directly and indirectly. Specially, after a natural disaster, there should be coordination, participation and transparency to empower the affected people and bring things to normalcy.
It has to be properly coordinated, so that the people in dire need get things immediately. This is very important even during the post-disaster period, like during the emergency.
Empowerment programmes can never be carried out without people's participation at the grassroots level. Community participation is a must in managing post-disaster programmes.
Furthermore, transparency is also extremely important for any work. Likewise, this can be applied to disaster management as well, in order that disaster management will not be another disaster. We, as a country, have some bitter experience in this respect, especially after tsunami.
Finally, flood-affected people no longer need water bottles and food packets.
All they need is social and economic empowerment to lead their lives as usual, more importantly, better than in the past.
(Amila Muthukutti is an economist who has widely published covering areas of economics and business management)