---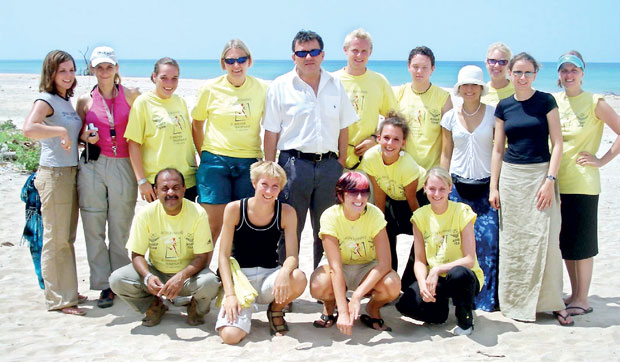 Marina is an unheard name to many Sri Lankans, but not anymore. Dr. Dietmar Doering, a German hotelier based in Marawila in the North Western Province of Sri Lanka, is venturing into establishing a first-ever marina in Marawila.
He pioneered sports tourism in Sri Lanka nearly three decades ago by establishing Asian-German Sports Exchange Programme; now it's his turn for enhancing nautical tourism in Sri Lanka. Tourism Development Minister John Amaratunga also has given the green light to make this marina venture a success.
Generally, the Mediterranean region is famous for some of the world's finest marinas; they are harbouring thousands of yachts and boats which are owned by rich and adventurous boaters around the world. Those boaters are not only cruising around the Mediterranean Seas but crossing the Suez Canal and entering into the Arabian Sea and many of them are venturing towards East Asia.
India and Sri Lanka are getting their importance because of their location but hardly any marinas to serve them other than the recently established Kochi International Marina in the Indian state of Kerala. Establishing marinas in Marawila and other areas of Sri Lanka will attract a large number of boaters who are crossing between West and East.
Not only that, establishing marinas along with luxury apartments will attract a new set of tourists to land in Sri Lanka to stay and explore the island's seas and cruise around the region; even some of them might be willing to own those apartments. Many diaspora Sri Lankans may prefer to invest in these apartments and may rent out for foreign tourists or use for their stay in Sri Lanka.
In addition to that, marinas will boost the surrounding local economies. According to Neil Ross, who runs his Rhode Island-based consultancy firm Neil Ross Consultants, marinas are good businesses for local economies since they employ local workers who spend income in the community; pay property, sales and income taxes; place few demands on local tax expenditures (e.g., schools, services, hospital, new roads) and import money into the economy.
But for establishing marinas someone needs far thoughts and good strategies. Dr. Doering comes out with his thoughts and strategies focusing Sri Lanka.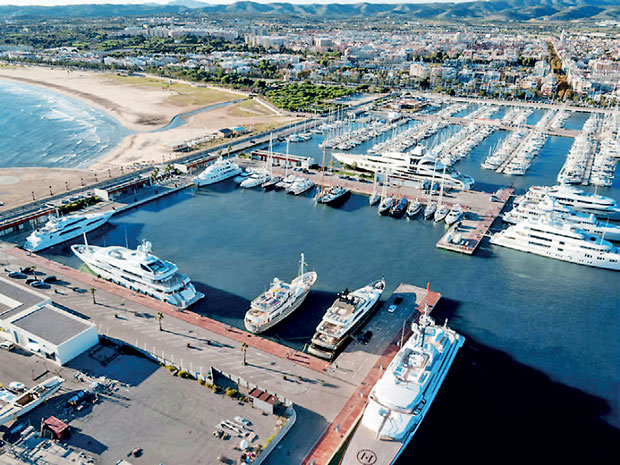 Strategies focusing Sri Lanka
n With over 1,300 km shoreline at hand, there are several suitable locations in Sri Lanka. The newly explored east coast, even Sri Lanka's northern shores are ideal for this venture. Kalpitya with a vast marine life – whales and dolphin populations in particular and also the entire west, northwest and southern coasts are recommendable.
Top diving spots in the east, for example, the site of the wreckage of the SSS Hermes – the only aircraft carrier grounded in an ocean – sunk by the Japanese Air Force during the World War II could be turned into major tourist attractions.
In fact, when looking at the density of marinas bordering the Adriatic Sea (Croatia's shoreline), one will notice that Croatia has 56 marinas on a stretch of 600 km from Split to Rijeka, which means roughly for each 10 km stretch, there is one marina or a port of boating set up.
Sri Lanka in comparison, with its 1,340 km-shoreline, can do wonders in the area of marine or nautical tourism. Marinas in combination with mixed development projects including condominiums for locals for permanent occupancy and for foreign tourists seeking a long stay in the island and hotels for short-term visitors or tourists are sure to become popular tourist destinations.
n Apart from a white, powdery and gorgeous beach in front of the marina or a fresh water pool for a swim, there will be a lot of other special attractions on offer for guests – bars, restaurants, cafes, nightly entertainment, a gym and a supermarket.
Speaking of marina–based tourism, the key features will be the recreational navigation, organised with one's own or rented boats, accommodation and/or over nights on board. There will be also trips organised by cruising ship owners and travel agencies. Another aim of a marina is to create a scene for yachts tourism by organising events such as regattas, sailing weeks and charter boat shows.
Other than that, guests can enjoy underwater activities (e.g. scuba diving, underwater photographing) and offshore fishing. Sri Lanka is well-known for the vast population of whales and dolphins and top diving spots in the sea around the island.
The humpback and the blue whales as well as the spinner, bottlenose or Risso's dolphins are the most common in the sea around Sri Lanka.
At the east coast, there's also the outstanding possibility for an expedition exploring the HMS Hermes Wreck, which is the world's first purpose-built aircraft carrier, just to outline only one extraordinary diving spot in Sri Lanka.
n The government should declare the country's waters abounding with corals, mammals such as dolphins and whales as well as other tourist assets as marine reserves to protect them from undesirable human activity. The government also has to take measures to create public awareness of the value and importance of our marine resources.
n Negombo and Hambantota are cities with somewhat developed tourism-friendly infrastructure whereas Point Pedro, Kalkuda, Kalpitya are places on the seaboard ideally suited for establishing marinas though these have yet to witness any significant development.
n First of all, nautical tourism is virtually virgin territory for Sri Lanka but being a highly profitable market in all the countries which are operating marinas.
In comparison to developments in countries in the Asian region 30 years ago, Sri Lanka is in exactly the same position now with a booming real estate development in Colombo and without an immediate saturation in sight. Other Asian capital cities such as Kuala Lumpur and Bangkok experienced similar developments in the past with initial massive real estate development in these capitals and after reaching a certain degree of saturation, investors divert their investments into the periphery in more rural undeveloped areas such as Pattaya or Hua Hin.
In the meantime, even the periphery in Thailand's beach destinations is experiencing a dramatic boost of high-rise condominium and hotel development.
n There will be a tremendous increase in direct and indirect employment opportunities for about 700 full or semi-skilled employees on an average for one marina compound in combination with a mixed development accounting for say, two condominium towers and one five-star beach resort, which too would provide employment opportunities to several hundreds.
In fact, a completely new target group of tourists in the sense of high market earners and spenders will be attracted. Sri Lanka could make a good start by using already built up marinas, which are in fact small harbours to operate luxury boats and cruise boats. It is self-explanatory that the owners of these yachts are well financed and along with them, a total different class of investors and tourists will start visiting Sri Lanka. Marinas around the island will certainly give a welcome fillip to Sri Lanka's upcoming boat-building industry. I understand the boats made in this country have already got a good foreign market and are popular in many countries. All in all, nautical tourism could become a forex spinner in the short-term and an important element in the country's economic growth in the long run.
n When it comes to financing the marinas, public-private partnerships (PPPs) provide the most suitable and pragmatic solution to the general challenge. In fact, PPPs are becoming more and more popular, especially in significant infrastructure projects such as the development of yacht marinas in countries such as Cyprus, Egypt, Greece, Indonesia, Malta, Poland and the USA where nautical tourism is well established. Sri Lanka too can follow suit. Given Sri Lanka's current heavy debt servicing commitment, the public collaboration in proposed PPP yacht marina development projects could be kept at a significantly low level. The government, as a matter of fact, may even decide not to have a stake in such projects. In fact, there is a much more productive role for it to play for the development of nautical tourism in general and marinas in particular: implementing the one-stop-shop concept to facilitate foreign and
local investors.
Such a body will enable the investors to complete a wide range of administrative procedures quickly and accurately virtually under one roof. Such a fast-track approval system sans bureaucratic obstacles would serve as a great incentive for potential international investors simply because 'time is money'.
Being an investor, in Sri Lanka, I am personally aware of numerous instances of investor withdrawals from planned projects because of bureaucratic hindrance and time waste due to what you may call red tape.
(Rajkumar Kanagasingam is a project consultant of the first-ever marina project in Sri Lanka. He is a Partner/Chief Solutions Officer of Selvasingam Consultants and Sri Lankan Representative of American Academy of Project Management, Jordan-based Sigma Investments Limited and INGOT Consultation Bahrain)