---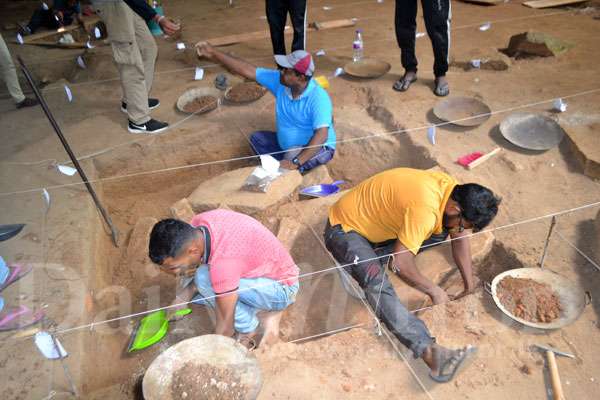 Many facts about the pre-historic era of the sacred place of Rajagalatenna in Ampara could be found in the middle-stone-age stone inscriptions found during the excavations Rajagalatenna archaeological site done recently, Professor of History and Archaeological Alexander Kapukotuva of the Sri Jayewardenepura University said.
This is the second stage of the excavations at the site.
Professor Alexander stated that parts of snails brought for meals, charcoal, ash, skeletal remains of a serpent, parts of bones of the animals, human teeth, Kekuna seeds and micro stone equipment were recovered in second excavations.
History and Archaeological Professor Pathmasiri Kannangara of Sri Jayewardenepura University also confirmed the claims. Pix by Wasantha Chanadrapala-Ampara