---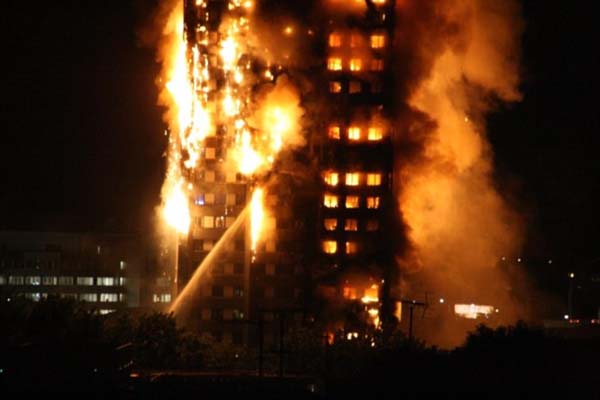 Desperate residents are building ropes from sheets in an attempt to escape from their windows as a huge inferno is engulfing a tower block in west London.
The 'horrendous' blaze has struck the 27-storey Grenfell Tower in Latimer Road, White City, in the early this morning.
The fire has spread from the second floor to the roof of the towering block, with 200 firefighters struggling to bring it under control.
Desperate residents trapped high in the enormous tower were heard screaming for help as they built ropes from sheets in an attempt to reach the ground. One neighbour said he believed someone had jumped from the block.
The residential block holds 120 flats, with two of the residents being treated for illness from smoke inhalation.
Terrified residents in their pyjamas have been evacuated as police are pushing people away from the area for fear the block will collapse as debris has started to fall from the tower. (Daily Mail)