---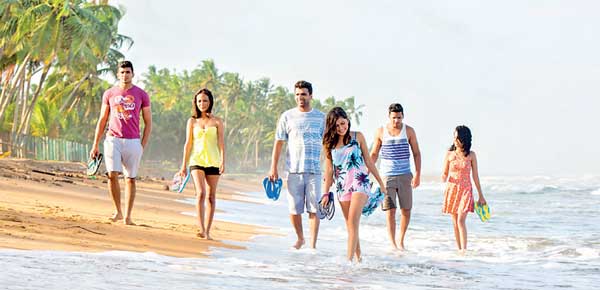 "Waves" flip flops in a pioneering corporate social responsibility activity will stage a beach clean-up on 19th June to commemorate "World Flip Flop Day" which falls on the third Friday of June every year.

"Waves" initiated the annual "World Flip Flop Day" celebrations in Sri Lanka last year with a special promotional campaign on air giving away free "Waves" rubber flip flops to their fans.

If you step out on to the roads of the little island that is Sri Lanka, you will find a recurring fashion item that is worn bymany people. This item is none other than the comfortable pair of rubber flip flops. "Waves" is a brand that has revolutionized the rubber flip flop in to the fashionable must-have it is today. Since its launch the brand has brought in youth and vibrancy to an everyday item.The rubber flip flop is synonymous with island life and although initially it was basic designs, today it has turned out to be a fashion statement.

As a socially aware brand "Waves" ensures that each product in its portfolio is also carefully designed to ensure that it is environmentally friendly. The brand is about much more than just fashion and is known for raising awareness on rising issues such as ocean pollution. "Waves" being a brand that was inspired by the beauty of nature itself, it is in the brand ethos to protect the environment in every possible way.

The beautiful beaches that align the Western coast of Sri Lanka, specifically the Mount Lavinia stretch is in constant need of tidying due to the many multitudes that visit the beaches and leave garbage behind. Therefore "Waves" have identified the need to tidy these beaches constantly and this will be the first of many events. The brand will bring together volunteers from all spectrums to clean up one of the most populated beaches in the island and ensure that its natural beauty remains for future generations.