---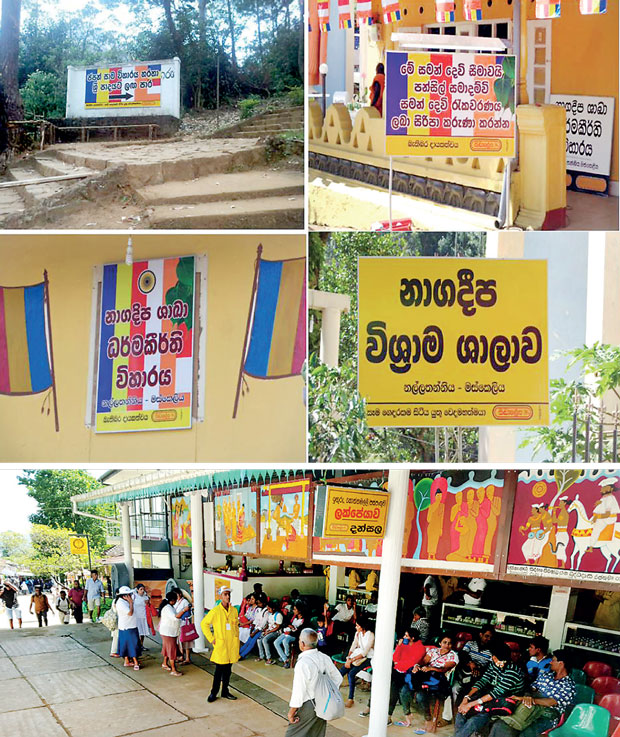 Continuining an unbroken tradition of nearly four decades, the Siddhalepa Group this year too, will take on a 'healing role' to approximately 15 lakhs of devotees when they begin their journey to the sacred mountain of Sri Pada to pay homage to the sacred foot imprint of the Lord Buddha, which enshrines the peak.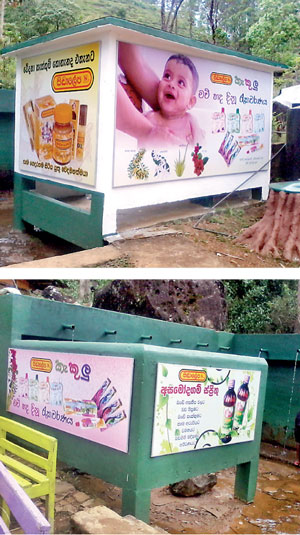 A team of about 30 personnel is to facilitate pilgrims on duty, on the sacred mountain during the season. The team, working in two shifts, are at hand throughout the day and night ministering to pilgrims who embark on the journey to the peak anointing their foreheads with the Siddhalepa balm, to protect them from the icy winds that blow across the mountain as they reach the summit. On their descent, the weary flocks of pilgrims are once again treated for their pains and discomforts with foot and head massages by the ministering team.
As the country's leading Ayurveda Group, the service of extending their medical assistance to Sri Pada pilgrims was originated by Siddhalepa Group Chairman Deshabandu, Dr. Victor Hettigoda in 1979 and has now grown into a large scale operation centred around Gangulathenna about 1 ½ km up the sacred mountain.
A large hall at Gangulethenna which can accommodate over 200 pilgrims at a time is a peaceful heaven for weary pilgrims to revive themselves with a warm cup of Lakpeyawa and some soothing Siddhalepa balm before they begin the ascent to the peak, another 4 km and a four hour journey.
Over the decades the Group has contributed towards protecting the environment on the scared mountain in addition to their medical assistance to pilgrims. The winding steps of the six kilometre climb to the peak of Sri Pada from Nallithanniya to the Uda Maluwa are dotted with about 200 waste bins provided and maintained by the Group which has proved to be immensely useful to devotee as they disperse of water bottles and other disposables on their journey. An awareness campaign with the support of Nuwara Eliya Regional Director Health Services to educate pilgrims is also underway.
Preserving the traditions of an ancient medical practice and the reverence of a Buddhist culture, the Siddhalepa Group has spread their message of healing through traditional medicine to a country of devotees who set out to pay homage to the sacred footprint of the Lord Buddha as an annual pilgrimage.
The Sri Pada season begins with the Unduwap Poya in December and ends with the Vesak Poya in May.