---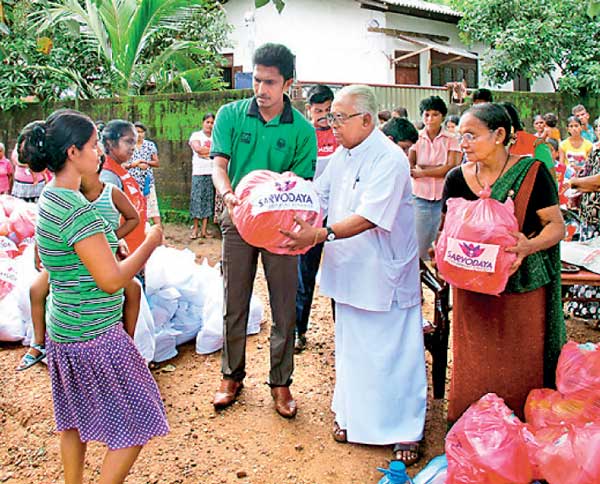 Sarvodaya Development Finance carried out a special programme to provide kitchen appliances to those affected by the recent floods in Pahathgama, Hanwella.

The project commenced under the guidance of the Chairman of Sarvodaya Development Financeand the first phase of distribution was held on the 30th of May.

Chief Executive Officer of Sarvodaya Development Finance Ravindra Ranjith commenting during the distribution said, "It is exemplary to see how the people of the nation have come together to help their brothers and sisters in this time of need without considering any political, religious or ethnic differences. This is the true humanity and as a company we are also proud to be a part of this national initiative to rebuild the lives of those affected by the recent floods and landslides.

Partnering with the "Sarvodaya Relief Services" programme initiated by the Sarvodaya Movement, staff members of Sarvodaya Development Finance also volunteered with the relief work in the affected areas.

The second phase of donations was distributed on the 2nd of June 2016 to those affected by the floods in the Pahathgama, Hanwella area. Dr. A T Ariyaratne, Chairman/Founder of the Sarvodaya Movement was also present at this distribution.