---
Sri Lanka's mobile app-based taxi hailing service PickMe has sprung into action once again with their unique in-app features - SOS and AID, supporting rescue and ongoing relief efforts for people who had been affected by Monsoon floods and landslides.
Using PickMe's SOS feature, Sri Lankans who were stranded during the adverse weather could click the SOS icon on their app, helping PickMe to identify the exact location of people with the help of GPS tracking.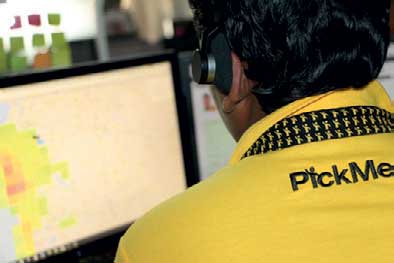 These GPS coordinates were then shared with disaster management and rescue parties - Sri Lankan tri-forces in particular to identify and rescue flood victims who were marooned.
On the other hand, PickMe AID feature assisted collection efforts of relief items in Colombo District for people who were in need of dry rations, water and other necessary items. With the partnership of Asia Pacific Alliance for Disaster Management in Sri Lanka, PickMe rolled out this feature to collect relief items for people who have been affected by this adverse weather. For anyone who wanted to make a donation, all they had to do was click the 'AID' icon on their app to mark their location. When this was done, a PickMe staff member was present at their doorstep to pick the donation so that the user had not to worry about travelling and handing over their donation to a specific collection point.
Company officials said this was a fine example of the user friendliness of the application which can level out the playing field and information technology becoming a key part of disaster management.
Items were distributed to the affected by Asia Pacific Alliance for Disaster Management
Sri Lanka.