---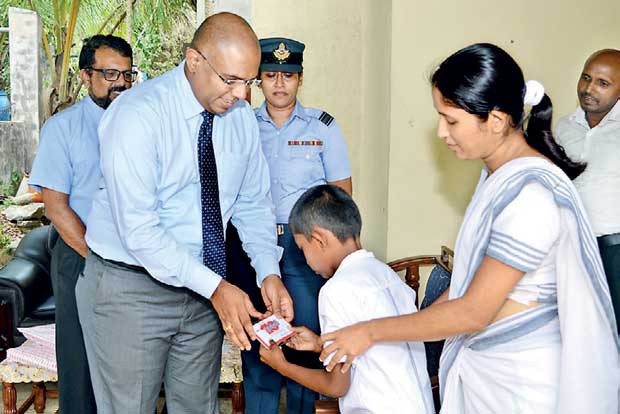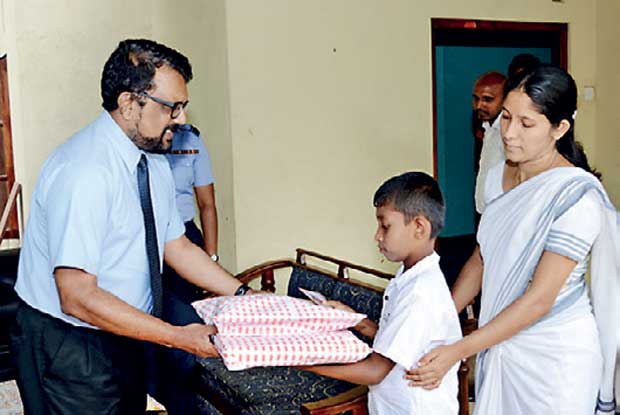 Pan Asia Bank, in recognition of the heroic efforts made by Sri Lanka Air Force (SLAF) airman Y.M.S Yaparathna during recent floods, handed over a financial donation to his family.
During the catastrophic floods that affected several parts of the country few weeks back, three forces and Police rendered an invaluable service to the affected people by engaging in rescue operations and also in providing necessary food, water and medicine to displaced people. During one of these missions, a Sri Lanka Air Force (SLAF) airman Y.M.S Yaparathna fell from a helicopter while engaging in a rescue operation in Neluwa area in Galle and a day later passed away due to the injuries he sustained.
As a CSR initiative for the bank and also as a mark of respect for his valiant efforts, Pan Asia Bank came forward to provide financial assistance to the deceased airman's son by donating a Daskam shildren's savings account with an initial deposit which is expected to provide support to his further education in the future.