---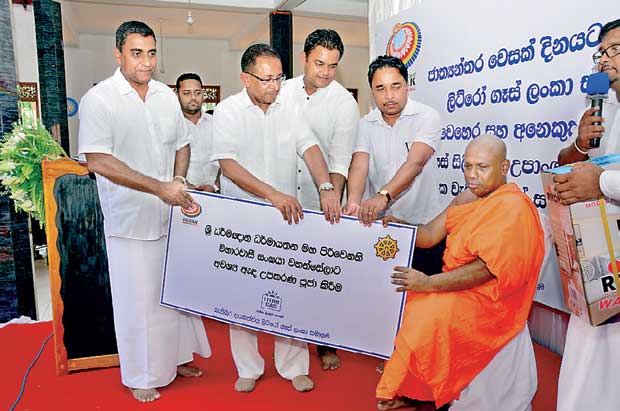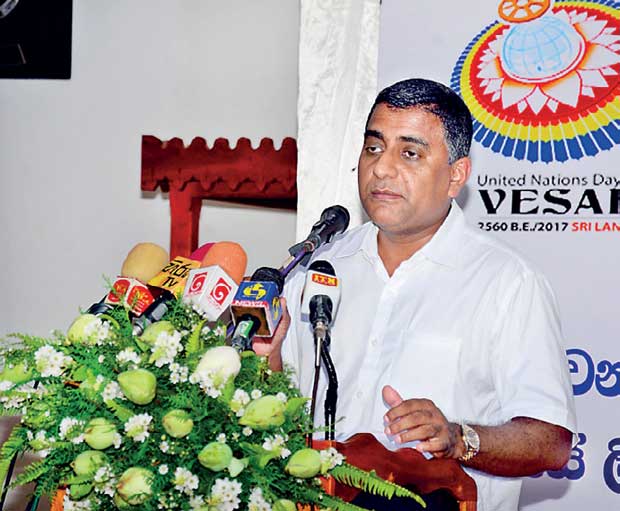 Celebrating International Vesak Day 2017, Litro Gas Lanka Limited, the largest importer and supplier of LP Gas in Sri Lanka plans to provide modern cooking facilities to 100 selected places of worship across the island.
Initiated under the auspices of Minister Kabir Hashim, Minister of Public Enterprises, the initial event took place at the Sri Dharamagnana Dharmayathana Maha Piriven Viharaya, Makula, Hettimulla, Kegalle on May 6th.
During the event Litro Gas Lanka donated gas cookers, gas cylinders and other required accessories to 35 temples and Pirivena centres in Kegalle.
In addition, the company donated similar gifts to 5 mosques in Kegalle in the spirit of the International Vesak Day to promote religious harmony. The United Nations Day of Vesak is celebrated annually in countries where Buddhism is practiced.
"Vesak is a time we should honour values such as social harmony, generosity and genuine concern for others. We saw this as a great opportunity to addressthe requirements of some of the most overlooked places-of-worship which require intervention to function as beacons of peace and spiritual development of residents in their respective areas," commented Shalila Moonesinghe, Chairman, Litro Gas Lanka.
In order to ensure the effectiveness of the programme, the Commercial Engineering Division of Litro Gas Lanka will overlook itsevery aspect from selection of equipment and accessories to assembling the equipment to the provision of gas cylinders.
"All our CSR programmes look to provide effective and pragmatic solutions to an existing concern. This programme is no exception. We are committed to taking this insightful corporate citizenship forward to contribute as best we can to rejuvenate the social, cultural and religious facets of Sri Lanka," commented Chaminda Ediriwickrama, Director- Sales and Marketing/Corporate Affairs - Litro Gas Lanka Limited.
Litro Gas Lanka Limited (LGLL) is the largest importer and supplier of LP Gas in Sri Lanka. Operating the country's only import terminal and filling facility which has the capacity to cater to the LPG needs of the entire Island, the Company has comprehensive coverage through an island wide network.