---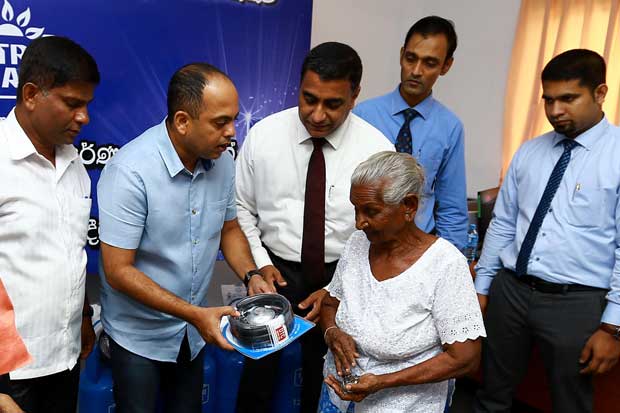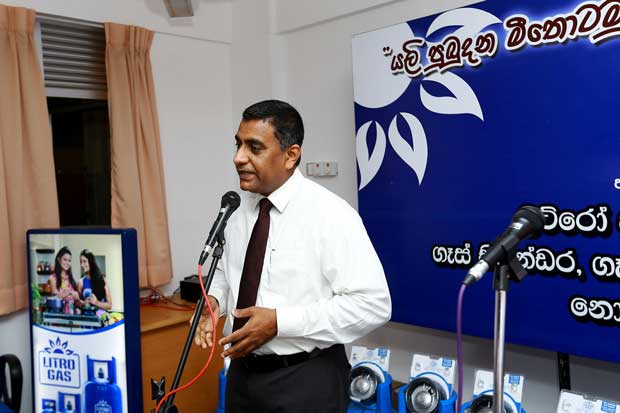 Maintaining the momentum of the initial assistance given to victims of the Meethotamulla disaster, Litro Gas Lanka, provided 65 more household affected by the disaster with cooking effects each consisting of a 12.5kg LPG cylinder, accessory pack and a double burner cooker at a ceremony held on May 2nd.
In the aftermath of the catastrophe, Litro Gas provided similar packages to 30 households at a ceremony held on 24th April at the LaksandaS evana housing complex, Salamulla, Kolonnawa.As the 'national hearth provider, Litro Gas Lanka is ideally suited to provide this apt and pragmatic solution to a timely requirement of the victims of the Meethotamulla calamity.
"We wanted to commiserate with all the families affected by the disaster and help each and every one of them. The first 30 families that we assisted initially found the cooking effects useful and our assistance helped them move forward. Given that, we decided to assist the rest of the victims in a similar manner," commented Muditha Pieris, Managing Director, Litro Gas Lanka.
On April 14th while Sri Lanka celebrated the dawn of Sinhalese and Hindu New Year, the garbage dump in Meethotamulla, Kollonnawa collapsed killing a number of people and destroying many houses in the area. While the security forces, the government, concerned citizens and several foreign countries continue to provide assistance to the victims, moving forward each household will require further assistance from various quarters to rebuild their lives.
"We didn't want to merely offer aid to victims of the Meethotamulla disaster as a gesture. We sincerely believe that by gifting each household with the necessary cooking effects we have made a small but a meaningful difference in their lives," added Chaminda Ediriwickrama, Director- Sales and Marketing/Corporate Affairs. Litro Gas Lanka Limited (LGLL) is the largest importer and supplier of LP Gas in Sri Lanka. Operating the country's only import terminal and filling facility which has the capacity to cater to the LPG needs of the entire island, the company is has comprehensive coverage through an island wide network.