---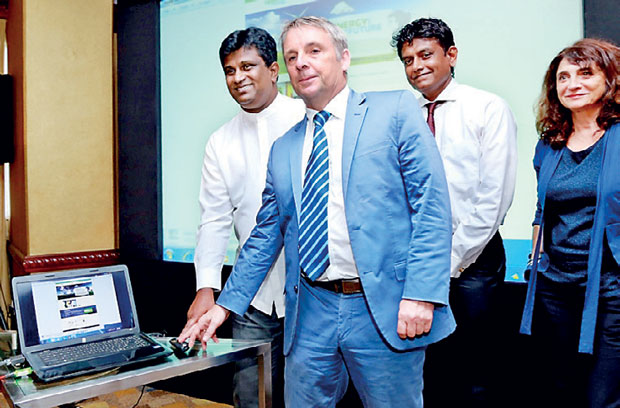 Increasing awareness for energy efficiency, becoming less dependent on fossil fuels and reducing carbon dioxide emissions – these are main targets of Sri Lanka's current energy policy.
The country has excellent conditions for using solar energy, biomass, hydropower and wind energy. The German Federal Foreign Office together with the Power and Renewable Energy Ministry of Sri Lanka and the project implementing partner Deutsche Gesellschaft für Internationale Zusammenarbeit (GIZ) GmbH and Sri Lanka Sustainable Energy Authority have been working closely together to make Sri Lanka's energy transition
a success.
Recently, all involved partners launched the second round of the Green Energy Champion Sri Lanka initiative, a countrywide competition identifying and recognizing innovative ideas on improving energy efficiency and encouraging the use of renewable energy in the country.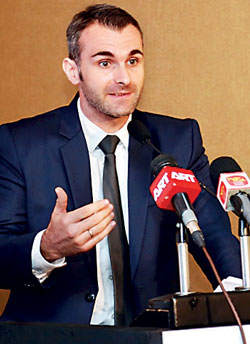 The launch event was graced by Sri Lanka Power and Renewable Energy Deputy Minister Ajith P. Perera and Sri Lanka and the Maldives German Ambassador Jörn Rohde.
The Green Energy Champion 2017 launch comes post a very successful first project phase last year in which 700,000 media users were reached with energy-saving tips and background information on renewable energy. Ananda College Colombo was declared as the winner of the first countrywide competition for their holistic approach to energy efficiency.
Their award-winning project, which was implemented in autumn 2016, included the installation of a solar PV system, which generates over 24,000 kilowatt hours annually, the upgrading of the school's composting system and the introduction of a solid waste management system. Further, several awareness trainings with more than 7,000 students and teachers were carried out.
Now the initiative is looking for another blueprint 'Green Energy Champion', who would become a showcase for sustainable and clean energy solutions. The winning entry would be awarded with technical equipment worth up to Rs.10 million (60,000 euros) and technical expertise for its implementation.
The competition intends to inspire Sri Lankans to submit tangible ideas how to use renewable energies in their environment. A questionnaire will guide them to compose an action plan together with an estimated budget.
After all applications have been screened, the representatives of the five most promising ideas will be invited to a workshop to practice their communication and management skills and receive further input on renewable energies, energy efficiency and technical feedback on the proposal presentations.
At the end of the workshop the participants will pitch their ideas. The winner will be determined by a jury comprising of representatives of the German Embassy, Power and Renewable Energy Ministry, Sri Lanka Sustainable Energy Authority and GIZ.
During the launch event, Rohde said, "Climate change is a major challenge of our time. We need to adjust the way we generate and consume electricity. I am sure that our Green Energy Champion campaign triggers many Sri Lankans to submit innovative renewable energy ideas, which help their country to make its energy transition a reality. Germany will continue to support Sri Lanka's path to a sustainable green energy future."