---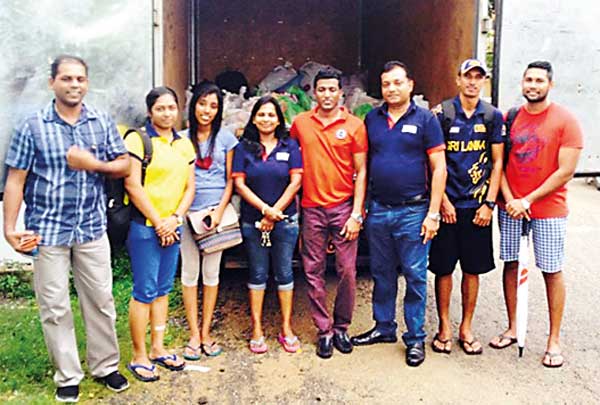 The Federation of Information Technology Industry
Sri Lanka (FITIS) took the initiative to donate dry rations, clothes, bottles of water, sanitary items and medicines worth Rs.500,000 to people badly affected by the devastating floods and landslides in the country recently.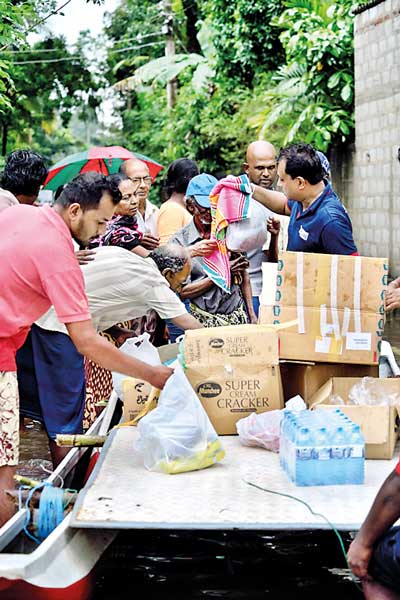 All member institutions of the FITIS including Sala Enterprises, Agaya Holdings, Microsoft, NIT, Cybersoft, Crosspoint and Techone Global contributed generously towards this worthy cause to help ease the suffering of the victims.

The relief supplies were distributed amongst the people affected by this worst natural disaster Sri Lanka faced in decades by FITIS Chairman Chinthaka Wijewickrama, Operations Manageress Chadika Yahampath and staff, FITIS Software Chapter Secretary Dinesh Kumara, Executive Member, Hasalaka De Silva and Indika Adhikari, Hardware Chapter Executive Member Prasad Hettiarachchi and a host of others.

"The lives of a section of the people in the country were badly disrupted as a result of the recent floods and landslides. At a time of a natural calamity of this magnitude, it is a social responsibility on our part to offer relief and solace to the victims," said Wijewickrama.

"We mobilized our member institutions to reach out to these suffering people and honour our commitment to help those affected by the disaster in this critical hour of need," he noted.
Expressing his deep gratitude to all FITIS member bodies, who rose to the occasion and made financial contributions to offer relief to the victims by providing some of their essential needs, Wijewickrama appreciated this salutary gesture at a time of crisis in the country.

The Sri Lanka ICT industry association, FITIS constitutes the Sri Lanka Computer Vendors Association (SLCVA) – hardware chapter, Sri Lanka Association for the Software Industry (SLASI) – software chapter, Association of Computer Training Organizations (ACTOS) – training chapter, Lanka Internet Service Providers Association (LISPA)/(TPA) – telecommunications chapter and Information Systems Audit & Control Association (ISACA) – professional chapter.