---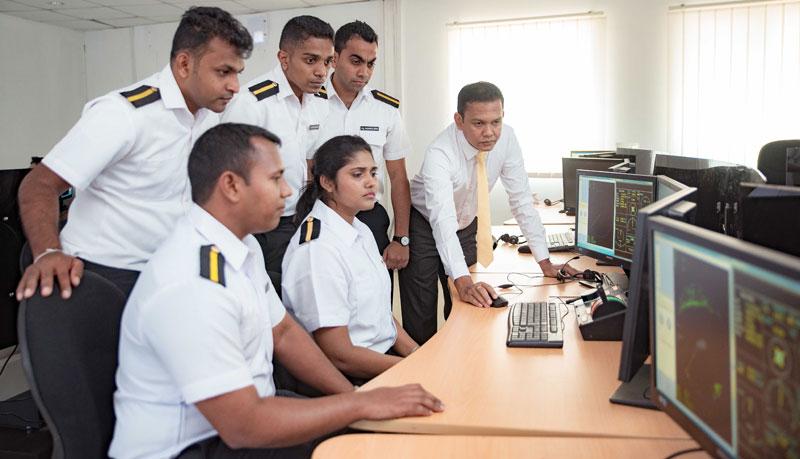 Mercmarine Training, the maritime training institute of the Mercmarine Group, is ready to welcome its latest batches of students who are looking to pursue world-class marine education right here in Sri Lanka. Interested students can submit their applications now for a wide range of courses.
The courses at Mercmarine Training include "Officer Training" which offers Navigation Officer Cadet and Engineering Officer Cadet training and "Rating Training" which covers Deck Rating, Engine Rating and Catering Rating training. Mercmarine Training also offers short courses for a wide variety of topics including STCW (Standards of Training, Certification and Watchkeeping for Seafarers) and non-STCW training, Simulator Training on Engine Simulators and Navigation Simulators as well as various Customized Trainings.
Mercmarine Training's ultra-modern training facility provides the ideal environment for students to pursue their career at sea. It is one of the best facilities in Sri Lanka offering courses for deck, engine and catering at all levels and qualifications. Founded in 1986, Mercmarine Training has continually produced top-notch Sri Lankan seafaring professionals and has been a driving force in attracting talented youth to the industry. All courses are specially-designed to meet the demands of the prestigious career as a seafarer. The institute has also pioneered many initiatives in the field such as the scholarship programme for female cadets where scholarships valued at over Rs.2 million were presented to two selected female students for a number of years and will be continued this year as well.
Capt. Rohan Codipilly – Chief Operating Officer of Mercmarine Group stated, "At Mercmarine, shipping is our business and this is proven by the fact that we specialise in everything from Ship Owning and Ship Management to Crew Management and Maritime Training. When it comes to Maritime Training, through Mercmarine Training our mission is twofold. One is to impart academic knowledge of the techniques required by a seafarer, and the other is to provide practical training in the skills that come from long years of experience acquired at sea by professional seamen. Unlike in the past, today's ships are very sophisticated, crews are smaller and their voyages are shorter. As a result new recruits have to be well trained, disciplined and ready to take on challenges from day one, and our training methods have kept pace with these new requirements. Mercmarine has been training seafarers for the past 34 years with great success, and we look forward to many more years of creating opportunities for young men and women to enter the exciting world of shipping."
The Mercmarine Group of Companies comprises four sectors - Ship Owning, Ship Management, Crew Management and Maritime Training, with each specializing in specific fields of shipping complementing each other and providing a range of services under a single brand. Mercmarine Group's Crew Management is handled by Mercantile Marine Management (MMM), the flagship company of the Group. Established in 1996, MMM has capitalized on local, location and industry advantages to gain mastery in crew management. MMM's crew management service reaches beyond the industry norms and with crew sourced from the largest pool of Sri Lankan seafarers it is able to secure the precise experience and expertise for diverse types of vessels, and assures clients dedicated and exclusive crew. Further information on Mercmarine Training and its courses can be obtained by visiting their website www.mercmarinetraining.net