---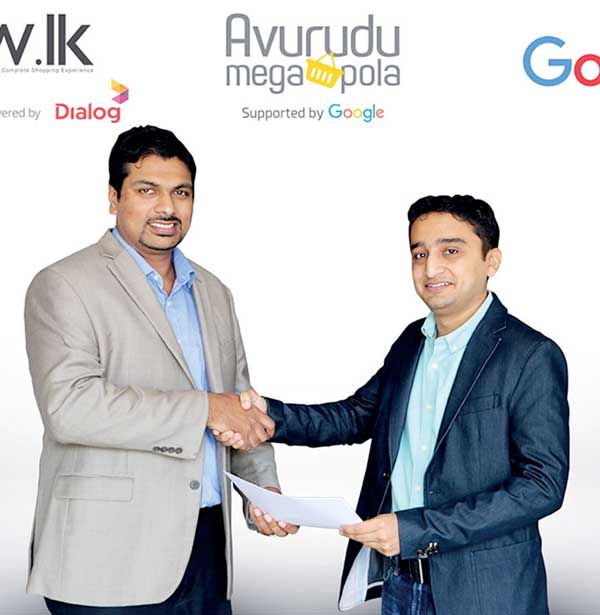 WOw.lk, Sri Lanka's largest online shopping mall, and a subsidiary of Dialog Axiata PLC has partnered with Google to introduce another "first" for the ecommerce industry. Modelled on the highly successful online shopping festivals such as the Great Online Shopping Festival (GOSF) in India and Singapore, a new online shopping site www.megapola. lk will be launched under the patronage of Google and will offer a host of great offers on households and consumer brands for the Avurudu season. The similar ventures conducted in other South Asian countries have met with great success and have been crucial in driving ecommerce habits among consumers. Notable among these would be the Grand Diwali Mela, launched in India which saw over 450,000 visitors on launch day and over 5.5 million visitors throughout the lifetime of the event. "A crucial factor in the success of these events is making the right partnerships.
We are pleased to team up with Sri Lanka's premier online shopping destination wow. lk to provide e-commerce enabler services for this event. Several other top Sri Lankan brands and companies will be partnering us to ensure the success of this initiative. We believe the ecommerce industry in Sri Lanka is at an inflection point and firmly believe that such events offer a tremendous boost to ecommerce growth in the country. We also feel that this event would give it a push in the right direction and take it to a group of consumers who have never experienced online shopping before" said Fazal Ashfaq - Country Lead for Sri Lanka & Bangladesh at Google.
Google hopes that the event will create awareness among a wider audience of the conveniences of shopping online. To this effect, Megapola.lk will offer all the benefits of online shopping such as Islandwide delivery, Credit Card discounts, Warranties and Easy Payment methods. Also commenting on the partnership between wOw.lk and Google, SheyanthaAbeykoon - Chief Executive Officer, Digital Commerce Lanka (Pvt) Ltd., the company that owns and operates wOw.lk stated, "We are very excited about this partnership with Google. Digital penetration is growing exponentially in Sri Lanka and we hope that the virtual pola will introduce people in suburban and rural areas to the benefits of shopping online.
The platform we have created together with Google, is a great place for consumers to come and sample products and interact with brands. It is in line with our company's Mantra of leading product and service innovation in this industry." wOw.lk continuously evolves and initiates partnerships and special offers that meet the varied needs of the local online community. The website has been at the forefront of e-commerce innovation in Sri Lanka since its inception and continues to deliver a convenient virtual shopping experience to customers, providing them with a variety of affordable products and services. A wholly owned subsidiary of Dialog Axiata PLC, Sri Lanka's largest telecommunications service provider, wOw.lk is now one of the largest and most reputed e-commerce sites in the country.