---
Japan's Sagawa group unit, Expolanka Holdings PLC, saw its net profit for the June quarter (1Q16) increasing 28 percent year-on-year (YoY) to Rs.222 million, the interim financial accounts released to the Colombo Stock Exchange showed.

The basic earnings per share improved to 11 cents from 9 cents recorded for the corresponding quarter of the previous year.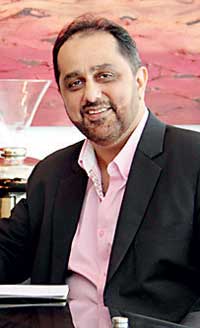 The company was in an extensive restructuring process where a number of its non-core business subsidiaries were divested.

"Our group has only just started to reap the benefits of our strategic restructuring efforts. Within the last two years we embarked on a steady path of sustainable growth with particular focus and investments on our core sectors, freight and logistics and travel and leisure.

As a result, we have achieved a steady growth in this quarter, indicating potential for further progress in the near future," Expolanka Group CEO Hanif Yusoof said.

During the quarter under review, the group revenue rose 12.42 percent YoY to Rs.13.92 billion. The gross profit rose 9.4 percent Rs.2.27 billion.

Earnings from the freight and logistics sector for the quarter posted a revenue of Rs.11.7 billion recording a 36 percent YoY growth in comparison to the corresponding period in the previous year. The segment's after-tax profit rose 84 percent YoY to Rs.317.1 million.

The group's core markets in India, Bangladesh and Sri Lanka performed well, fuelled by the healthy growth in the US trade lanes.

Bangladesh in particular showed positive results and a healthy margin growth in comparison to the disappointing performance during the last two quarters.
Far East businesses such as Indonesia and Vietnam continued to maintain the momentum from last two quarters and generated healthy revenue. Cost rationalization conducted during last year in the USA, Dubai and Bangladesh have begun to indicate positive results.

Travel and leisure sector recoded revenue Rs.844 million, recording a 24 percent YoY growth in comparison to the corresponding period in the previous year.
The post-tax profit edged up 3 percent YoY to Rs.50.6 million. The group's outbound travel operations recorded positive results, further boosting the healthy growth that the sector continued to show throughout last year. However, the inbound business has yet to reach its potential.

The group's international trading and manufacturing sector recorded a revenue of Rs.1.2 billion posting a drop of 57 percent in the wake of divestment of several companies in the sector. As a result, profits fell 52 percent YoY to Rs.15.1 million.Investments and services sector recorded a revenue of Rs.130 million, down 48 percent YoY to Rs.130.3 million. Sector losses widened 32 percent YoY to Rs.77.7 million.

"In the current business year, we will concentrate on achieving higher profitability and continued growth in all business units. We are optimistic about our growth opportunities within this financial year," Hanif Yusoof said.



---
---
Add comment

Comments will be edited (grammar, spelling and slang) and authorized at the discretion of Daily Mirror online. The website also has the right not to publish selected comments.

---