---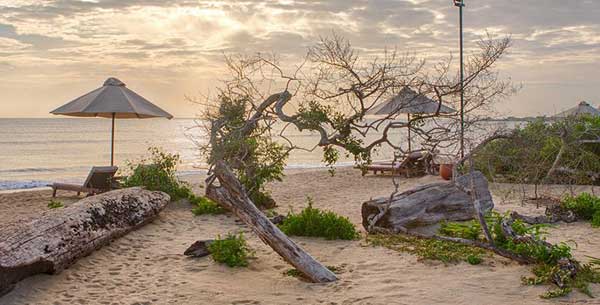 The national tourism body is developing Kuchchaveli as its new flagship project, according to the Sri Lanka Tourism Development Authority (SLTDA) Chairman.
"Yes, we're focusing more on Kuchchaveli," Paddy Vithana told Mirror Business.
Until recently, the flagship project of the SLTDA was the Kalpitiya development project, which has been marred in controversy over the lease of the 14 islands without a tender process, under the previous government.
However, Vithana said that only three islands have been leased for 30 years and nine with a lease term of 99 years are awaiting investment. Potential investors have been saying that they are not investing due to lack of primary infrastructure. "We will provide them with water and electricity. Other infrastructure they will have to develop themselves," Vithana said. Vithana added that this has not been done so far in Kalpitiya, as it is hard to provide connections to separate islands, while in Kuchchaveli, it is easier to develop water, electricity and sewage as it is in one area of land. "But the technology is available," he said.

The comments were made during the Hospitality Investment Conference Indian Ocean held yesterday, during which experts stressed the need for public-private partnerships. Vithana declined to provide an exact figure of total investment in developing Kuchchaveli. The Kalpitiya project was to attract an investment of US $ 4 billion.

He noted that Kalpitiya was still projected to have a room capacity of 6,000-8,000, while Kuchchaveli is to have a capacity of 2,000 rooms.Vithana further said that the local community is happy with the development.

"They're happy. They also want something small to come to them," he added.During the development of Pasikudah, the fishing community was forced to relocate to an adjacent bay due to increasing tourism activity. (CW)