---
Stresses govt. should look at reducing chemical imports, regulate its use
By Chandeepa Wettasinghe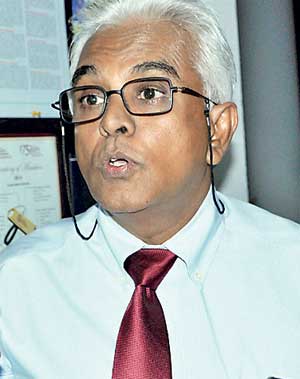 About half of locally consumed fruits and vegetables are sprayed excessively with chemicals, the Lanka Fruit and Vegetable Producers, Processors and Exporters Association (LFVPPEA) said.

"The excess use of chemicals needs to be controlled. This is a very serious issue that we have. Locally it's about 50 percent of the fruits, and we're eating nicely," LFVPPEA Chairman Annes Junaid said.

He noted that the Ethephon—listed as a possible carcinogen by many countries—is used for forced ripening, and it, combined with other pesticides are over-sprayed due to farmers lacking education on proper practices.

Recommended maximum residue levels for Ethephon in different crops have been set by the World Health Organization and Food and Agriculture Organization's joint standards in the Codex Alimentarius.

However, individual countries have their own regulations.

"There is no mechanism to check the residue levels here. There needs to be.

The government should look at reducing chemical imports, regulating its use and educating the growers," Junaid said. Recently, the government banned the import of glyphosate saying it causes chronic kidney disease—despite a lack of evidence to that effect.

Paddy farmers use glyphosate despite it not being recommended for paddy.

The Tea Research Institute is said to have discovered an alternative chemical to treat the tea bush, which is being tested.

Meanwhile, Junaid noted that around 5-10 percent of pineapple shipments from Sri Lanka have been rejected in certain EU countries over the recent past.
"This is not acceptable by the buyers, especially in the EU, USA, Russia or even in China. So this needs to be controlled.

It's not reported in the news or banned like fish because it's between the buyers and the customers, but if all fruits get detected, they will ban," he added.
Junaid said that at a time when the world is demanding more fruits and vegetables, reducing the quality of Sri Lankan produce through excessive chemical usage is not a wise act.