---
Colombo International Nautical and Engineering College (CINEC) Vice President (VP) Capt. Nalaka Jayakody represented as the key speaker of the 29th National Convention of Marine Engineers and National Seminar held in Pune, India recently.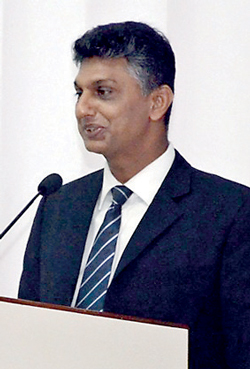 It was well participated by maritime administrators, maritime colleges, shipowners, ship managers, marine professionals and navy.

Jayakody speaking on the 'Challenges in Maritime Education and Training – Road Forward' at the seminar emphasized the importance of maritime training institutes (MTI) and their obligation and responsibility in producing competent seafarers to the industry.

"The challenges vary with the local administrative regulations and these challenges will affect the seafarers financially as well as academically to a certain extent," he said and in this connection, explained as to how the financial burden places an additional pressure when managing an MTI.

He further emphatically stated, "The training institutes cannot overcome these challenges alone since the regulations, industry best practices and technology evolve continuously."

Hence, the ship owners' utmost support is vitally important for a maritime training provider to sustain in this competitive environment and to train seafarers to the high level required and demanded by the industry norms. Furthermore, the MTIs require backing of local administrations to ensure smooth functioning of the institutes. The shipowners, maritime administrations and MTIs are integral and vital segments of the shipping sector.

Jayakody went on to highlight the challenges in maritime education and training such as continuous updating and upgrading of simulator facilities and other state-of-the-art equipment, updating of knowledge under-standing and proficiency (KUP) of trainers in line with continual developments of regulations and technology, new generation's reluctance to embark on a sea career due to less attractive benefits, providing on-board training for cadets and feasibility of conducting COC programmes for foreign nationals.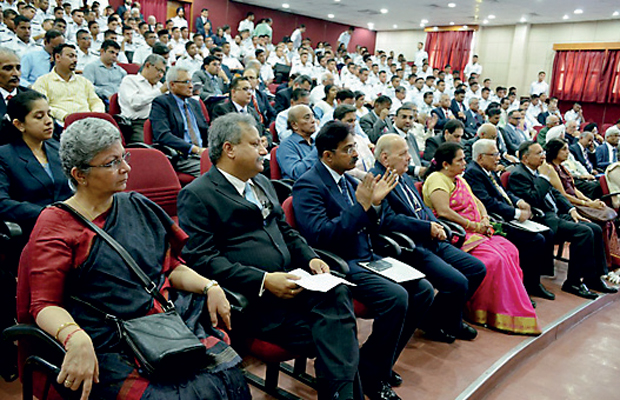 And he recommended the following: Funds from the governments or shipowners enabling development of infrastructure and to upgrade their facilities, shipowners should allow short-term sailing facilities for maritime trainers to update their KUP, the maritime training institutes are required to have long-term agreements with shipowners or need back up from the governments in finding out placements for cadets on-board ships, and IMO should advise the administrations to accept certificates and COC within white listed countries.

Jayakody has not only pursued his professional studies to the highest (Master Mariner) level possible but has also successfully continued with academic qualifications to reach the pinnacle. In 2001, he completed the Master of Science (MSc) degree in Maritime Education and Training (MET) in a prestigious World Maritime University, Malmo Sweden and obtained a Doctor of Science (DSc) Degree in Maritime Affairs from Dalian Maritime University in 2011 and subsequently he received Professorial Chair.

Prof. Capt. Jayakody, being the only Sri Lankan Master Mariner to obtain a doctorate and become a professor, has published many articles with regard to maritime affairs and also been a prominent speaker to many occasions such as various seminars and conferences organised nationally and internationally.
He is the Vice President of the CINEC, which caters to over 19,000 students annually offering over 185 study and training programmes in the fields of maritime, engineering, management, information technology and aviation.
---
---
Add comment

Comments will be edited (grammar, spelling and slang) and authorized at the discretion of Daily Mirror online. The website also has the right not to publish selected comments.

---