---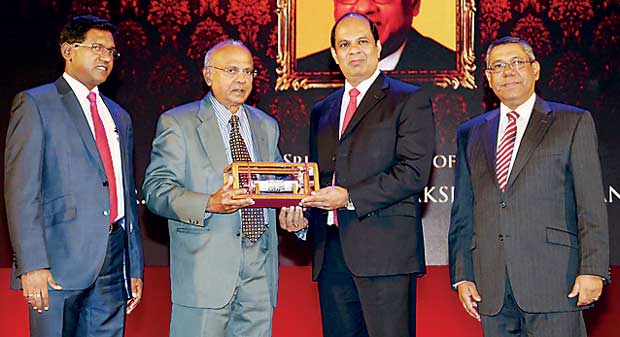 Bentotage Robert Lakshman Fernando being inducted to CA Sri Lanka Hall of Fame by CA Sri Lanka President Arjuna Herath in the presence of CA Sri Lanka Secretary/CEO Aruna Alwis and CA Sri Lanka Past President Reyaz Mihular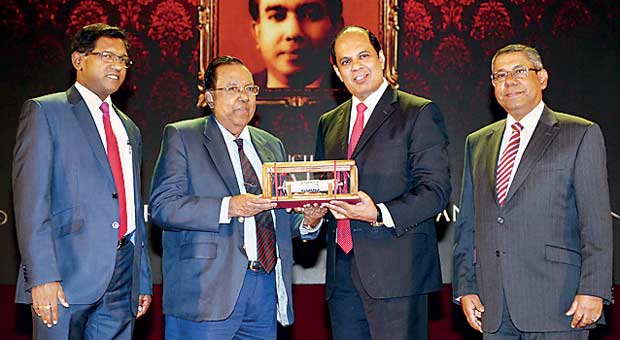 Fred H. Puvimanasinghe being inducted to CA Sri Lanka Hall of Fame by CA Sri Lanka President Arjuna Herath in the presence of CA Sri Lanka Secretary/CEO Aruna Alwis and CA Sri Lanka Past President Reyaz Mihular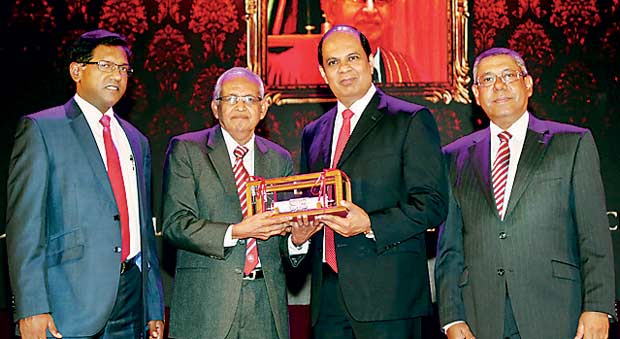 Prof. M.W. Wickramarachchi being inducted to CA Sri Lanka Hall of Fame by CA Sri Lanka President Arjuna Herath in the presence of CA Sri Lanka Secretary/CEO Aruna Alwis and CA Sri Lanka Past President Reyaz Mihular


The Institute of Chartered Accountants of Sri Lanka (CA Sri Lanka) recently paid tribute to three distinguished chartered accountants by inducting them to the Hall of Fame in recognition of their significant contribution made towards the development of the accounting profession, the business world and society.

CA Sri Lanka bestowed the Hall of Fame honour for the year 2015 to chartered accountants Bentotage Robert Lakshman Fernando, Fred H. Puvimanasinghe and Prof. M.W. Wickramarachchi at a ceremony held recently at the BMICH, Colombo.

Hall of Fame Inductee, Fernando, qualified and obtained his membership from CA Sri Lanka in 1971, and held positions including Company Accountant, Group Cost Accountant and Chief Accountant/Administration Manager of the heavy industrial unit at Brown & Company.

Fernando served on the CA Sri Lanka Council in 1979/80. He was appointed as Chairman of the agricultural cluster of the National Council for Economic Development.

He held office as a Director of the Sri Lanka Insurance Corporation, State Mortgage & Investment Bank, Employees Trust Fund, Strategic Enterprise Management Agency (SEMA), and the Postgraduate Institute of Management (PIM).

Puvimanasinghe kicked off his professional journey by serving his four-year period of articles at Ford, Rhodes, Thornton & Co, the predecessor to KPMG. While serving there as an Audit Manager, he was offered the position as Financial Controller at Hayleys and worked directly under the company's founder George Hayley.

In February 1972, he set up his own Practice Firm of Chartered Accountants and built a successful practice which was acquired by the international firm of chartered accountants, BDO Partners and was re-constituted as the BDO Partners – City Office.

Puvimanasinghe served as a Member of CA Sri Lanka's Council for over six years, and served in almost all Committees of CA Sri Lanka, including Taxation, Auditing Standards, Ethics, Urgent Issues Task Force, Examinations and Tax for over five decades.

Prof. Wickramarachchi's contribution to the profession of accounting has been immense, and served in many committees of CA Sri Lanka, including four years as a member of the council. He also developed a link between the University of Sri Jayewardenepura, CA Sri Lanka and big practicing firms to provide best accounting education for young, hardworking and intelligent undergraduates.

He obtained his first degree, BA (Hons.) in Economics from the Vidyodaya University of Sri Lanka, and Master of Economics degree in the field of Accounting and Financial Management from the University of New England in Australia. He did research studies leading to PhD in an accounting topic at the Department of Commerce of DBAM, University in India, and in 2009, the University of Sri Jayewardenepura awarded him Doctor of Science (honoris causa) and in 2011 he was awarded the Doctor of Science (honoris causa) degree by the University of Sabaragamuwa.
---
---
Add comment

Comments will be edited (grammar, spelling and slang) and authorized at the discretion of Daily Mirror online. The website also has the right not to publish selected comments.

---