---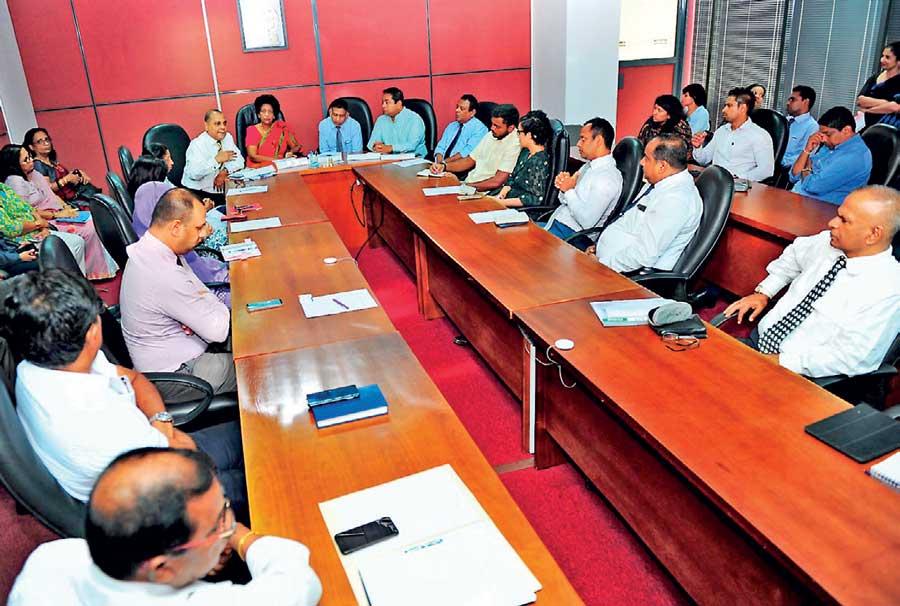 SLWTA President Trevor Reckerman addresses the gathering
The practitioners in the wellness tourism industry endorsed the formation of the Sri Lanka Wellness Tourism Association (SLWTA), seen as a long-felt need by those actively involved in
the industry.

More than 50 reputed companies from the Western medicine profession, indigenous Ayurveda practitioners and others engaged in wellness tourism activities such as Western spas, yoga and meditation and a host of derivatives joined hands to forge the formation of the SLWTA, which is expected to represent their interests with the government as well as the larger stakeholder base notably foreign partners and clients.

The meeting was held at the Sri Lanka Export Development Board (EDB).

Talisman Enterprises (Pvt.) Ltd Managing Director Trevor Reckerman was elected as Interim President.
The following members were newly appointed.

President: Trevor Reckerman – Talisman Enterprises (Pvt.) Ltd.

Vice Presidents: Shelly Thenuwara – Tree of Life, Shalin Balasuriya – SPA Ceylon, Sudeera Kankanamge – Sen Wellness Sanctuary.
Secretary: Nilusha Kodituwakku – Ayurva Travellers.

Treasurer: Hashan Cooray – Jetwing Hotels.

Members: Dr. Prasad Medawatte – Lanka Hospitals, Geetha Karandawela – Barberyn Ayurveda Resort, Dr. Sampath Puncihewa – Faculty of Law, University of Colombo, Paddy Paul – Golden Isle Travels (Pvt.) Ltd, Prabhan Gunawardana – Hemas Hospital.

The SLWTA members are drawn from the Association of Private Hospitals and Nursing Homes (APHNH), Ayurveda establishments registered with the Ayurveda Department and Sri Lanka Tourism, wellness tourism companies registered with Sri Lanka Tourism and wellness tourism
professional consultants.

The new ex co will shortly consider the primary objectives concerning industry practices including regulation governing these diverse groups, in a draft constitution that will be adopted at the forthcoming Annual General Meeting. High on their priorities are an international symposium mooted by the Industrial Export and Investment Promotion Ministry, which recently met with the EDB and the Wellness Tourism Advisory Committee and SLWTA members to discuss the activities of the sector.