---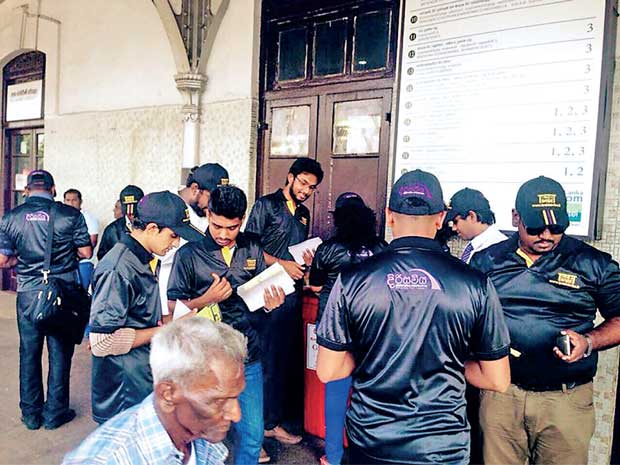 A public awareness campaign was conducted by the anti-graft website ipaidabribe at the Colombo's Fort railway station on Monday with the support of many youth volunteers.
The watchdog website, which operates in 15 countries, was launched in Sri Lanka last December on United Nations Anti-Corruption Day.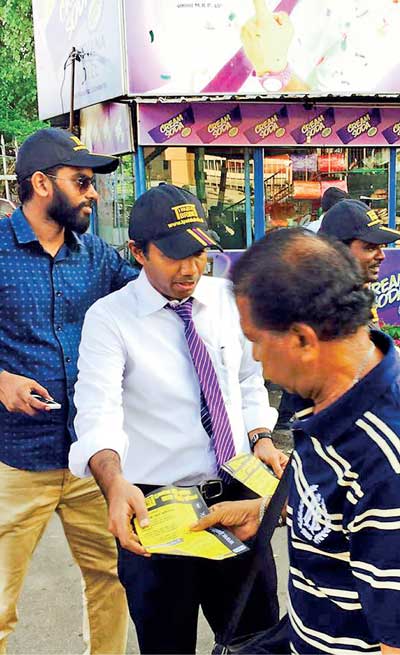 The website could be accessed by all three languages from www.ipaidabribe.lk.
The site has user-friendly features to navigate and to report on bribery as well as the backend of the site which has a powerful quantification method to point out the most corrupt government institution, ministry, police department or the province after several months of data collection.
"The site runs very well in India, Pakistan and I don't see any reason why it can't run properly in Sri Lanka, with proper government and media backing we could empower individuals with this powerful tool," Asanga Abeyagoonasekera, who introduced the site through Diri Saviya Foundation, said.
Sri Lanka is ranked 83rd on the Corruption Perception Index, published by the anti-graft watchdog Transparency International, whereas Singapore, a country in the Asian regions is ranked at eighth.
"Politicians talk of making Sri Lanka equal or better than Singapore. Rather than rhetoric we should introduce processes to make things better," Abeyagoonasekera said.