---
Watawala Tea Ceylon Limited and Watawala Plantations PLC, subsidiaries of the diversified Sri Lankan conglomerate Sunshine Holdings PLC, came onboard as Gold Sponsor for the 1st time in the upcoming Colombo International Tea Convention 2017.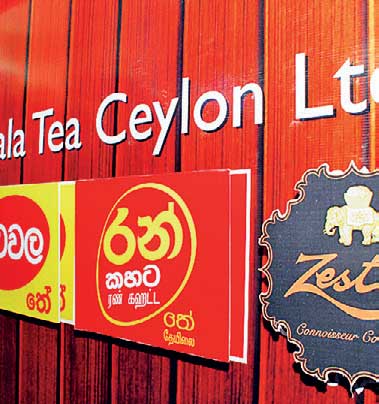 Organized by the Colombo Tea Traders' Association (CTTA) - the Sri Lankan Tea industry's apex body – in collaboration with the Sri Lanka Tea Board, the convention was held from 8th to 11th August at BMICH and Cinnamon Grand Colombo to celebrate the 150th anniversary of Ceylon Tea.
First hosted in 2012, the Colombo International Tea Convention is anticipated to draw participants from over 300 tea producing and consuming nations, over and above the substantial participation from domestic tea industry stakeholders. The opening ceremony will happen on the 9th of August, and is tipped to have an attendance of 1,500 participants. The working sessions of the convention covering areas such as the heritage of Sri Lankan tea, sustainability of the industry, new technologies, global forces, logistics and its impact on the tea industry, and local and global tea trends, will see a participation of 600.

Expressing his views, Sunshine Holdings Group Managing Director, Vish Govindasamy said, "2017 is a milestone year for the local tea industry celebrating 150 years, as well as for our parent company Sunshine Holdings as it celebrates 50 years of responsible entrepreneurship in Sri Lanka. The Watawala family of companies takes pride in supporting the efforts of CTTA in hosting this landmark convention. We believe that this year's convention will be an ideal opportunity to bring together the best local and international minds on a single platform and deliberate on the many challenges and opportunities faced by both tea producers and exporters."

Watawala Tea Ceylon Ltd. is the largest branded tea company in Sri Lanka. It has the highest market share in the Sri Lankan tea industry with three leading brands: 'Zesta', 'Watawala Tea' and 'Ran Kahata' catering to three distinct market segments. Having built a strong foundation locally, the company has embarked on an expansion plan to penetrate into selected international markets by launching 'Zesta Connoisseur'- an extension of Zesta to cater to premium international customers. The company is the exclusive tea supplier to the Shangri-La chain of hotels, servicing 100 luxury hotels spread across 24 countries.

Watawala Plantations PLC (WATA) is a diversified Agri products company with interests in tea, oil palm and cinnamon. The company is a joint venture of Sunshine Holdings PLC with TATA Global Beverages, the second largest branded tea company in the world, and Pyramid Wilmar Plantations Ltd. Watawala Plantations has been Sri Lanka's largest producer of palm oil for several consecutive years. Watawala teas are world renowned for their quality and are Rainforest Alliance and Fairtrade certified. The company has diversified into the Dairy sector as well, with a JV with Duxton Asset
Management, Singapore.