---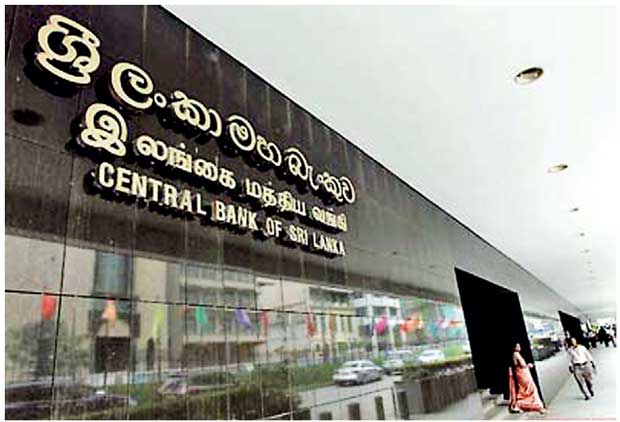 Sri Lanka's Central Bank could raise its key policy rates in the coming months if it skips a chance to tighten this week, a Reuters poll showed, two weeks after the International Monetary Fund (IMF) called for further tightening.
Sri Lankan policymakers are facing a tricky balancing act as the rupee has come under renewed pressure, hurt by capital outflows, but a rate hike could further slow down an already fragile economic growth.
The IMF urged the Sri Lankan Central Bank on March 7 to be ready to tighten monetary policy if credit growth and inflation do not abate and to rebuild international reserves while maintaining exchange rate flexibility.
The Central Bank last raised the policy rates in July and has since kept the rates steady despite pressure on the fragile rupee and high credit growth.
Eight out of 15 economists surveyed predicted the Central Bank will keep both its standing deposit facility rate (SDFR) and standing lending facility rate (SLFR) unchanged at 7.00 percent and 8.50 percent, respectively.
Three economists, however, expected a 50-basis-point hike in both policy rates, while three others tipped a 25-basis-point hike and another analyst expected a 50-basis point hike only in SLFR.
All 15 forecasters expect the statutory reserve ratio (SRR) to stay at 7.50 percent.
The Central Bank has raised its benchmark rates three times since December 2015, to fend off pressure on the fragile rupee, which has fallen 1.5 percent so far this year after a 3.9 percent slide last year.
Meanwhile, the credit growth is stubbornly high and has pushed up inflation.
"Hiking rates while the economy is undergoing a period of stress in the midst of a 40-year drought would be unwise. Similarly, cutting rates is difficult with inflation this high even though it is on account of one-off factors," said Firat Unlu, lead India analyst at the Economist Intelligence Unit. Sri Lanka's annual economic growth slowed to 4.4 percent in 2016 from 4.8 percent a year earlier, dragged down by the past tightening moves. Consumer price inflation hit a record high of 6.8 percent last month under a new index.
Foreign investors net sold government securities worth Rs.63.3 billion (US $ 417.8 million) so far this year. Private sector credit grew 21.9 percent in December 2016 from a year earlier, edging up from November's 21.1 percent, but easing from a near four-year high of 28.5 percent hit in July.
(REUTERS)