---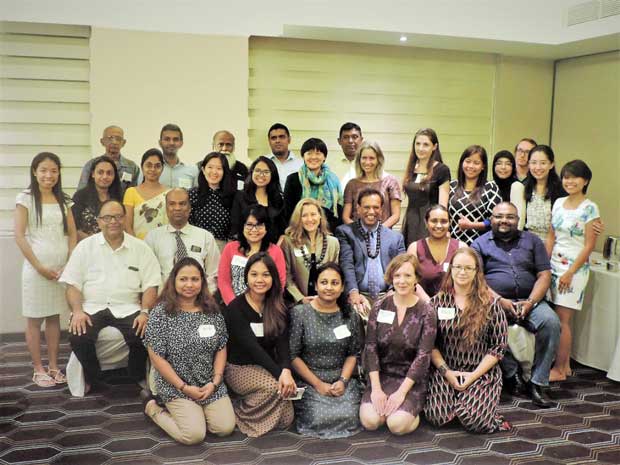 The Hawaii, U.S.-based East-West Centre's future scenario-building forum 'Discovering the Futures of Asia' was held recently at Renuka City Hotel in Colombo.
Attendees at the event included professionals from Sri Lanka as well as Myanmar, the Philippines, China, Vietnam, Malaysia, Cambodia, and
the U.S.
Bede Cooray, Consul for Sri Lanka in Hawaii was also present at this vital function. Participants at the forum use foresight techniques to explore national trends and possible responses. The East-West Centre promotes cooperation among the people and nations of Asia, the Pacific, and the U.S. through research, education, and dialogue on critical issues affecting
the region.