---
Leading textile maker, Teejay Lanka PLC, with manufacturing plants in Sri Lanka and India, saw its September quarter (2Q20) profits soaring, supported by efficiency improvements, strong order book and stable cotton prices.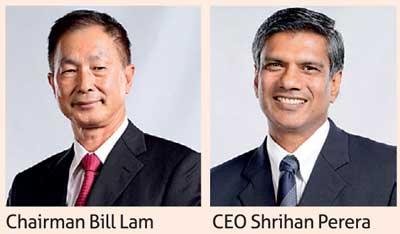 The earnings for the period under review rose 84 percent year-on-year (YoY) to Rs.783.1 million, on a revenue of Rs.9.3 billion, up 22 percent.

The earnings per share improved to Rs.1.12, from 61 cents a year ago.

This is the eighth consecutive quarter Teejay Group has grown in net profit.

The cost of sales grew at a slower pace of 18 percent YoY to Rs.7.9 billion, compared to revenue, reflecting the favourable cotton prices, the main raw material the company operates with.
The gross profit for the quarter period rose 51 percent YoY to Rs.1.3 billion.

"The overall growth in gross profits is attributed to improved product mix, internal efficiencies resulting from operational excellence initiatives and stabilisation of Cotton prices," Teejay Lanka Chairman Bill Lam said.

Teejay Lanka in July signed a memorandum of understanding with Luen Fung Textiles to diversify into lace manufacturing.

"This collaboration will significantly enhance our product portfolio and enable us to offer a versatile product range to our customers," Teejay Lanka CEO Shrihan Perera said.