---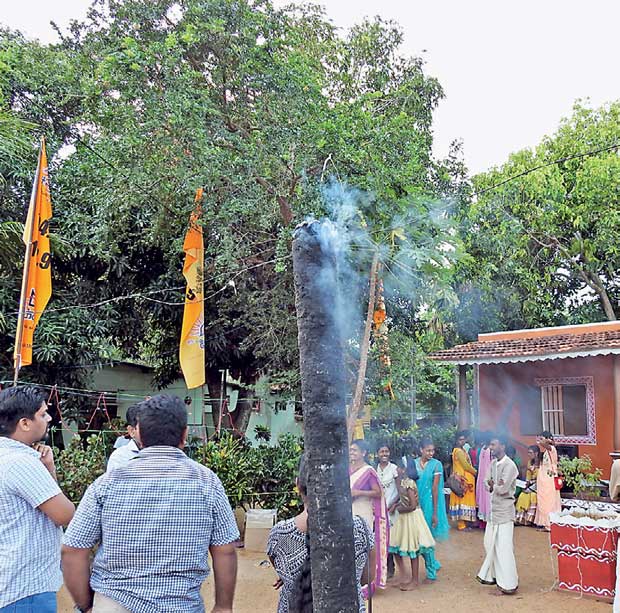 Burning incense sticks is an effective way to beat stress, encourage balance and breathe new life into old routines. In the hustle and bustle of modern society, it can be challenging to make time for ourselves and escape from the busy pace of everyday life. Burning incense is a pleasant sensory experience that people have valued from time immemorial and the practice is being revived more and more as people realize how important it is to attend to often neglected aspects of wellbeing, such as mental and spiritual clarity.
Fragrances of incense sticks bring life to the air and they turn the atmosphere divine and blissful – this was experienced around the atmosphere, at the time of Nallur Kandasamy Annual Festival 2016.
A special product of Tapasya Industries (Pvt.) Ltd, six-foot-tall incense sticks were made and burnt near the temple premises as an offering to Kalliyuka Kandan ( the Lord of Iron-Age) at the festival this year. The fragrance of Thapasya incense sticks turned the atmosphere divine and blissful. The different varieties of Thapasya branded incense sticks were distributed free of charge among the devotees who came from many parts of the country and some parts of the world to participate in the festival seeking the blessing of Lord Muruga.