---
Says govt.'s move to have visitor-friendly health guidelines will encourage more visitors
Praises govt. for decision to allow British nationals to visit SL after temporary restriction
In a statement issued after meeting with President Gotabaya Rajapaksa, The Hotels' Association of Sri Lanka (THASL) President Sanath Ukwatte thanked the government for taking all steps necessary to encourage foreign visitors to the country.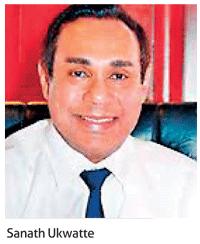 President Rajapaksa during a meeting with tourism stakeholders on Wednesday ensured that all health guidelines for visitors would be designed in a way to encourage more tourists to the country without compromising the safety of the nation during this pandemic period.

The tourism industry welcomed the move and thanked the government for its recent decision to allow British nationals to visit the country after removing the temporary restrictions.

The United Kingdom is currently having one of the most successful mass vaccination campaigns and has already vaccinated over 15 million people.

COVID-19 positive cases have been reducing in the U.K. every fortnight.

As the UK is the single largest market for Sri Lanka from Europe, the industry is optimistic that from the beginning of August/September there will be a surge intraffic out of the UK.

The industry is hopeful that the government will consider shortly its request to allow visitors who have been vaccinated to enter the country on the new COVID-19 passport scheme being considered by airlines and countries. Vaccinated individuals would be able to enter Sri Lanka without the mandatory two weeks quarantine.
Already, countries which have vaccinated more than 50 percent of its population are allowing visitors to enter their countries without being quarantined.

The President informed that the government has a target of vaccinating the entire population by August this year.
The government is also in agreement to provide a chain of rest and recreation facilities around the country for the comfort of tourists who are visiting various identified tourists sites around the country on pre-arranged tours under the bio bubble concept.
Sri Lanka has won praise as one of the few countries where tourists are allowed to enter and enjoy the country's attractions within the mandatory quarantine of 14 days under a bio bubble concept.

THASL thanked the President and the government for all the encouragement given to the sector and is upbeat that tourism will bounce back in the months to come and hopeful of an early recovery. Sri Lanka's Tourism industry was the second largest net foreign exchange earner to the country prior to the Easter Sunday attacks, and has given employment to over 3 million people both directly and indirectly.