---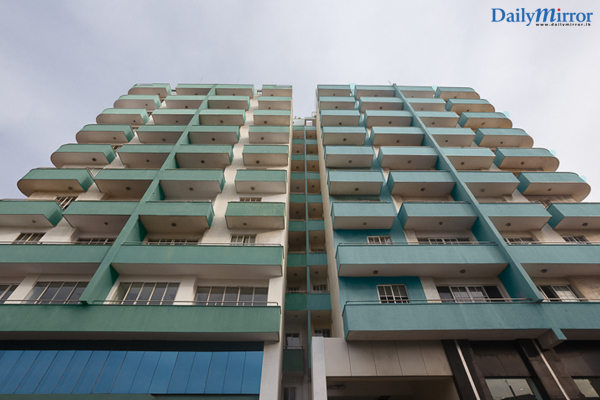 A prominent presence in the construction industry for over two decades, Suncity Property Developers has entrenched its impressive credentials by successfully completing many luxury apartment complexes spearheaded by Mr. Pinsiri Fernando, such as the Rosmead Towers, McCathy Towers, Horton Towers and Horton Regency, Suncity Towers Phase 1, Suncity Towers Phase 2, Melbourne towers (Moratuwa), Suncity towers Battaramulla, Suncity Classic Towers Panadura 1, Suncity Classic Towers Panadura 2 and Suncity Tower Moratuwa. Established under the leadership of Chairman Pinsiri Fernando, the company has become synonymous with prestige and quality.
The visionary entrepreneur was a forerunner in the industry, envisioning the need for luxury apartments even before there was a demand. His vision for constructing affordable, quality, accessible and strategically located apartments proved to be right on the mark, because the success of his properties inspired others in the industry to follow suit. Suncity Property Developers had definitively established a new trend for luxury apartments in the marketplace as prospective owners flocked to his properties.
Looking beyond profitability, Mr. Pinsiri Fernando was committed to ensuring that his properties catered to customers across various income categories. Over the years, he has completed projects spanning the heart of Colombo's residential areas to its commercial district and out into the suburbs, with the intention of giving young couples the opportunity to become new homeowners at affordable prices.
At Suncity the facilities are planned in such a way that modern comforts go beyond just a house. All the Suncity apartments and condominiums are a veritable 'dream come true' for its owners, as they have many convenient facilities to enhance lifestyles of residents. The Company ensured that it was putting into practice its mission to 'meet customer's requirements and deliver value for their investment, while continuously learning and observing new trends and customer needs'.
Demonstrating his entrepreneurial vision, Mr. Pinisiri Fernando was all the while taking forward the legacy of his highly respected father, Mr. Sellapperumage Lionel Fernando, who career and life are a source of inspiration for many, as he rose from humble beginnings to achieve great heights. Hailing from a small hamlet near Moratuwa, he reached the pinnacle of success in the private and public sector.
Mr. Lionel Fernando was best known for his expertise as a craftsman and a designer. Quick to learn and demonstrating promising leadership and entrepreneurial skills, he passed out from the Ceylon Technical College with a certification as a Plan Drawer. During the British colonization, his natural instinctive aptitude for engineering held him in good stead and he became the force behind the famous Lionel Craftsman and Coach Builders.
Mr. Lionel Fernando was also one of the pioneers of Ceylon Cooperative Movement and the first president of the industrial Cooperative Society. Of his five children, his first born, Mr. Pinsiri Fernando was to diversify the business into commercial construction, taking his father's legacy of entrepreneurship ahead.
Mr. Pinisiri Fernando, Chairman of Suncity Property Developers, says, "Blessed by the legacy of the illustrious patriarch of the family, Lionel Fernando, Suncity Property Developers has been going from strength to strength. As a company we have established many firsts in the construction industry, the greatest achievement being that of pioneering luxury apartments and condominiums in Sri Lanka. This spirit of innovation and dynamism the company was been blessed with continues to drive it to revolutionize the industry by innovating and delivering high quality projects so that our customers get handsome returns on their investment. Our projects deliver dream homes that create happy memories and we will continue to do lead trends in the industry for the foreseeable future."
The company is further strengthened by a wealth of experience housed amongst its board of directors and staff. Its board comprises of some of the finest and most experienced corporate names in the country. Mr. Upali Weerasinghe, Director, Suncity, is an experienced senior banker, having served on the Board of Pan Asia Banking Cooperation and as former Deputy General Manager for Corporate Banking at Bank of Ceylon, Country Manager at Bank of Ceylon, London and Deputy General Manager International at Seylan Bank. Mr. Thushan Fernando, Director, Suncity, has been with the company for 15 years and handles the challenging marketing and sales activities. Mrs. A.P. Kalamanie Manomi Fernando, Director, Suncity, is also a key figure on the board.
In all its endeavours, Suncity Developers has moved closer to achieving its vision of 'being a progressive property developer that prides itself on its proven track records, passion and commitment to deliver superior value in design, quality and service in our developments to our customers'. All its real estate projects reflect this ethos in copious amounts.
Amongst its residential apartment projects in Colombo 7, Rosmead Towers was built way back in 1994. McCarthy Tower is a 4-storeyed condominium complex with 12 luxury apartments. Built in 2002, Horton Tower is a 7-storeyed luxury apartment complex comprising 20 apartments. Next, the Horton Regency is a 4-storeyed condominium complex comprising 15 luxury apartments.
Suncity Towers in Colombo 3 are home to some of Sri Lanka's biggest corporates. Meanwhile, Royal Residencies in Colombo 10 adjoins the Government Eye Hospital and National Hospital, and this sleek complex comprises 40 apartments on eight floors.
Suncity expanded its reach out of Colombo for the first time with Melbourne Towers in Moratuwa, seeing the opportunity for affordable accommodation in the area. The tower sold out within six months of completion. Suncity Tower Battaramulla came next and the tower is situated in the heart of Battaramulla town. With the success of the Towers in Moratuwa, Suncity Developers began the construction of Suncity Classic Towers in Panadura. The entire project was completed in 2015, and was sold out within eight months of completion. Thereafter, the Company returned to Moratuwa with Suncity Tower, a new 6-storeyed condominium complex comprising 20 fully functional apartments.
The Company has built some landmark commercial buildings as well. The Galle Road Building in Colombo 3 was the first building to be constructed by Mr. Fernando. Lucky Plaza was a mixed development project completed in 1993 and one of the first malls to be built in Colombo, triggering the trend across Colombo.
Amongst its housing schemes, the one at Ekamuthu Mawatha Battaramulla has had six uniquely designed two-storeyed houses. The one at Temple Lane Nawala was built to cater to a booming real estate market. Orchid Villas at Malabe has five individual luxury housing units with ten twin houses.
Suncity is a company that never rests on past glory but keeps striving to consolidate its presence in the market. Its latest project is Prestige Tower in Colombo 3, which is due for completion by July 2017. Suncity Property Developers remain at the cutting edge of the sector in terms of skills, knowhow, experience, innovation and quality. These qualities have underpinned the Company's identity for over two decades.