---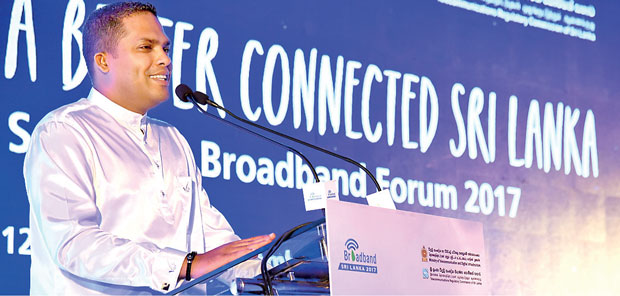 By Chandeepa Wettasinghe
The Google Loon dream of the current government is still alive, with Telecommunication and Digital Infrastructure Minister Harin Fernando set to make a renewed effort at negotiations with the International Telecommunication Union (ITU) for the rights to use the frequency band required for the project.

"The ITU has some concerns. Google was a bit worried that it was taking time but right now for the same band, I think Malta apparently has got the approval. So, I'm supposed to go to the ITU and again make a submission, that the same band has got it, so why can't we have the approval?"
Fernando outlined his plan. Google Loon is all set to launch in Indonesia as well. Fernando said that if the ITU gives the approval, Sri Lanka will have to reapply for Google Loon—a project which aims to beam down wireless Internet from high altitude balloons hovering over key locations of the country.
He said that he has no idea about the reasons of the ITU for refusing to allocate the required 700MHz spectrum frequency band for Google Loon. The government hoped to make Internet accessible for households currently without access to Internet, especially in rural areas, as part of the government's vision to create a digital economy.
Balloon test flights were conducted by Google over Sri Lanka and business models and several phases of the project were developed, at no cost to the government.

Rama Corporation, the Sri Lanka government and local telecom service providers formed a joint venture company to provide services through Google Loon.

Rama Corporation's Chamath Palihapitiya pitched the Google Loon idea to President Maithripala Sirisena in 2015 and Palihapitiya—a hotshot in the Silicon Valley—locally gained notoriety for his motives with the project and ridicule for the numerous delays, for which he publicly lashed out at the local media last year.

According to him, the project was forecasted to increase the country's gross domestic product (GDP) by 1.2 percent per every 10 percent of the population that gains access to the Internet through Google Loon.

The project has run into numerous delays and it is not yet clear what the exact reasons for these delays are, since the government blames the ITU, which in turn said that the government had not properly communicated the requirement for the project with it.